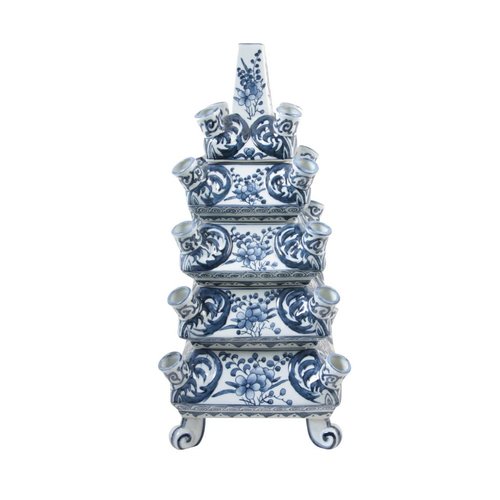 Stack Vase Blue White
This stack vase is a beautiful decorative object in your home! The vase has been specially designed and made for the Rijksmuseum in Amsterdam. Each layer of this stack vase can be filled with water.
Tulipvase Delft White On Feet, Small
Delft white tulipvase on feet. Size is 12cm.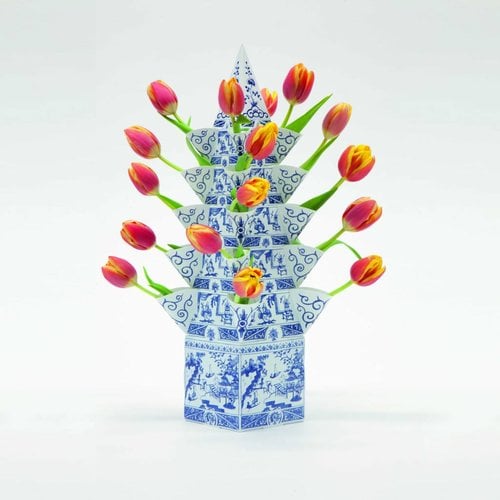 Flower pyramid
With this kit by Piet Design you build a modern version of a Delft blue flower pyramid yourself. Because the kit is made of polypropylene, it is very suitable to fill the vase with water and flowers.
Round Delft blue tulip vase
This tulip vase has a real Dutch Delft blue design. The vase is round and not too big, making it perfect for on the table. With space for 7 tulips.
14 days to change your mind
Spectacular unique pyramid shaped Tulip vase
Though the tulip nowadays is seen as ?typical Dutch?, it is in fact an Asian product. Persians and Turks cultivated the bulbs and it was not before 1560 that they were gradually introduced in Western Europe. They found their way to gardens of scholar...
Tulip vase with lid
Beautiful tulips vase with blue flowers and two ears, 15 holes for tulips. 20 cm wide and 20 cm high.
Royal pyramid
The icon of Royal Delft flower pyramid. The vases consist of stacks of increasingly smaller elements. In all the spouts may be positioned flowers.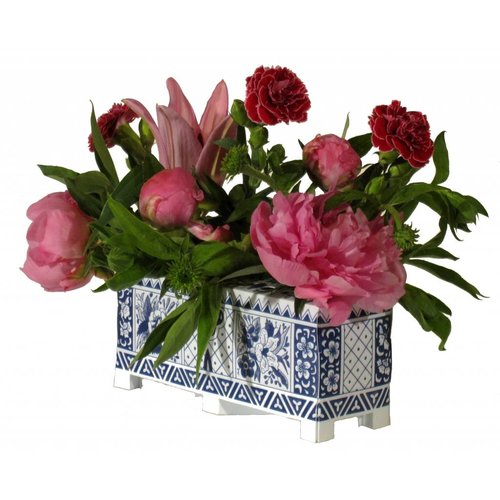 Foldable flowers block
This foldable flowers block Piet Design is a modern version of a traditional rectangular Delftware flower holder from end of the 17th century. At the top it has a regular pattern of holes into which flowers can be inserted.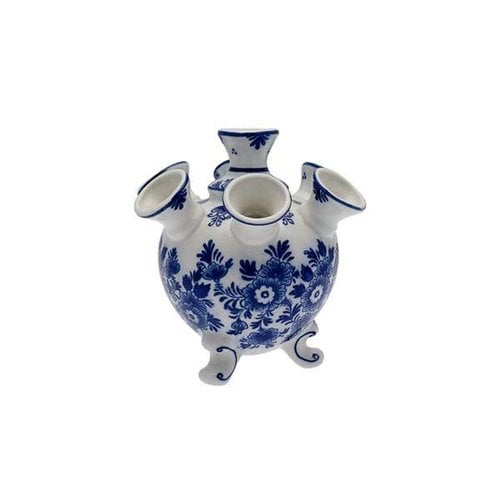 Tulipvase blue flower small
Smaller variant tulip vase on legs with blue bloemen.13cm high
Square Delft Blue tulip vase
Tulipvase, Delft, square. Height: 17 cm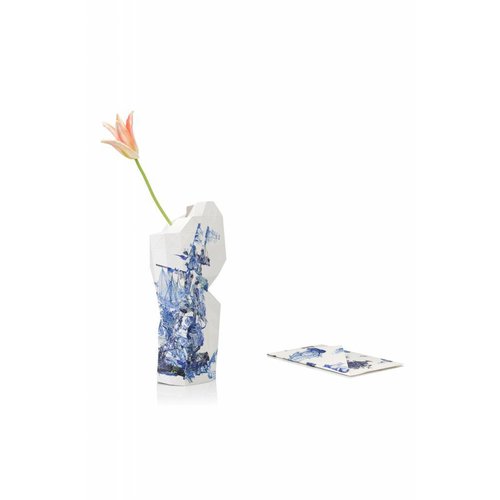 Paper vase cover Delfts blue
Empty bottles can literally be found anywhere in the world; from well-off and developed areas to impoverished city slums. And they can hold their water, making it an ideal vase. The only thing needed to make it look pretty is a beautiful cover.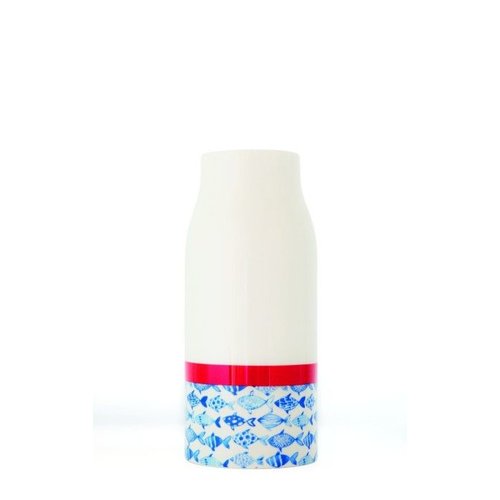 Fish vase
Take care of some flower power? Let the flowers talk and use this vase as a suitable package! Our beautiful new vases are made of fine porcelain and enchant with their discreet design without stealing the show from the bouquet.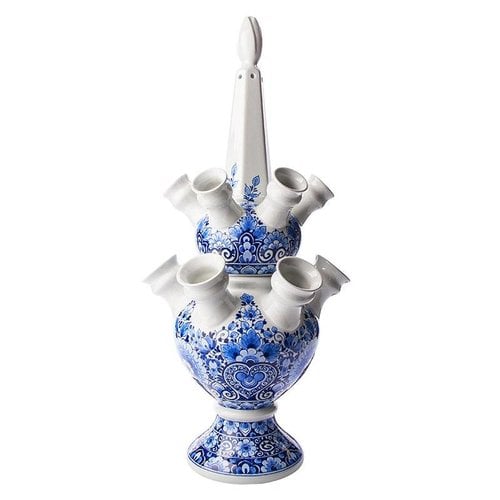 Tulip vase large 2 parts
Beautiful large hand-painted, delft blue tulip vase with floral pattern. Hollandser can not! A beautiful vase to use as an ornamental piece or as a vase for your flowers. Size: 57 cm.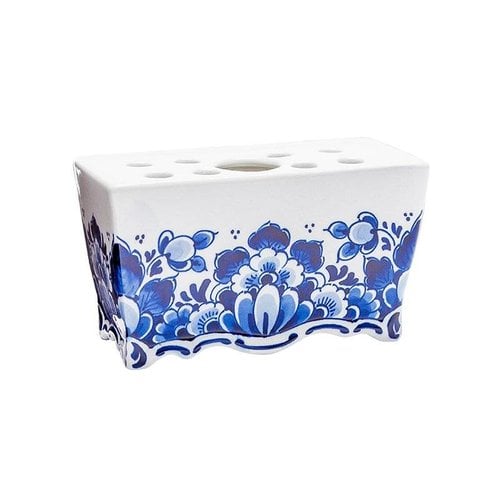 Tulip vase brick handpainted
Hand-painted, Delft blue tulip vase with floral pattern. Size: 11x5x6.5 cm.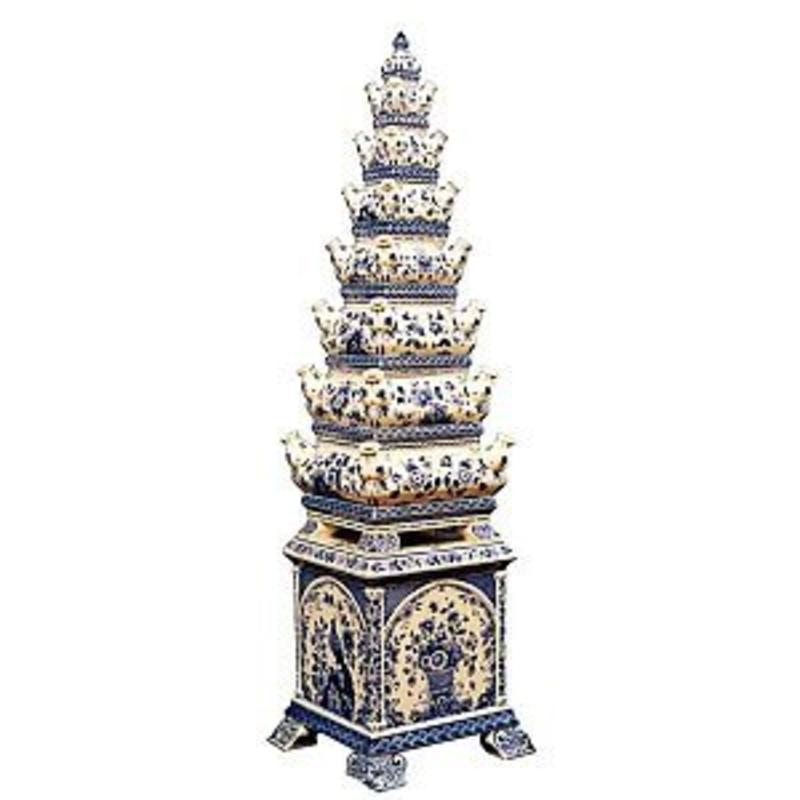 Buy a tulip vase from Holland
When you think about tulips, you think about the Netherlands. No wonder among the most popular presents of the Museumshop are the tulip vases. These vases are characterized by the various cylindrical openings to put the flowers in. Even without flowers, the tulip vase embellishes your home interior. At the Museumshop we have a selection of beautiful tulip vases for sale. 
Read more
Read less