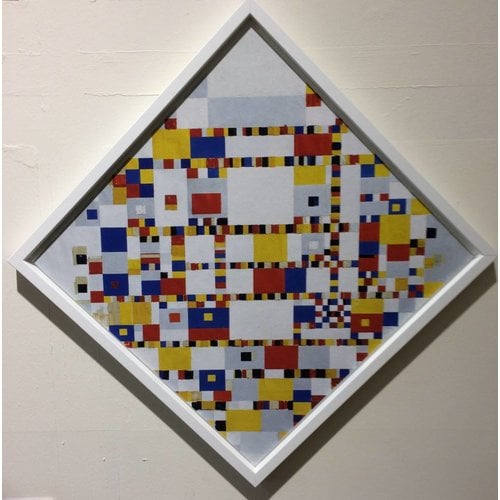 Mondrian "Victory Boogie Woogie"
Mondrian replica, giclee List on Hahnemuhle paper, very nice and realistisch.Afm. 45x 45cm
Mondriaan bow
To celebrate the 100th anniversary of the art movement De Stijl, we have revived the Boogie Woogie of Piet Mondriaan. This unique handmade bow in a nice wooden box.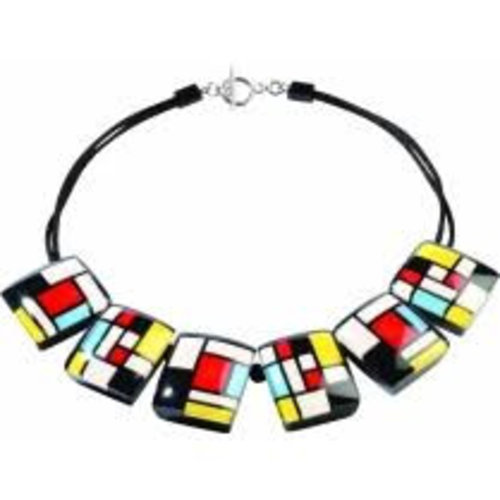 Mondrian homage necklace
Necklace with 4x4 cm pendants in Mondriaan style. Pieter Cornelis Mondriaan was a Dutch painter and art theorist who lived and worked abroad at a later age. Mondriaan is generally seen as a pioneer of abstract and non-figurative art.