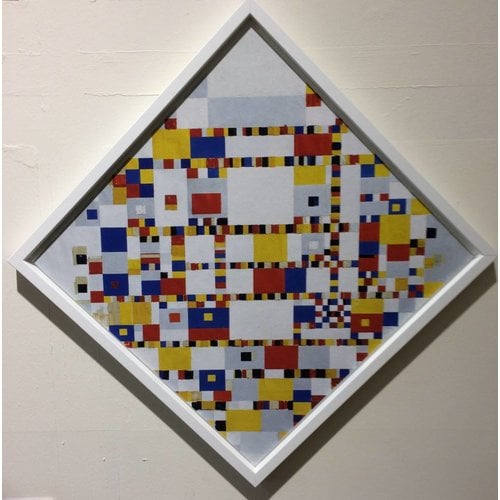 Mondrian "Victory Boogie Woogie"
Mondrian replica, giclee List on Hahnemuhle paper, very nice and realistisch.Afm. 45x 45cm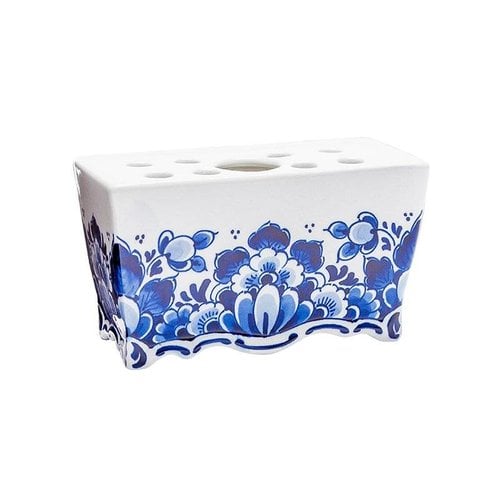 Tulip vase brick handpainted
Hand-painted, Delft blue tulip vase with floral pattern. Size: 11x5x6.5 cm.
Mondriaan bow
To celebrate the 100th anniversary of the art movement De Stijl, we have revived the Boogie Woogie of Piet Mondriaan. This unique handmade bow in a nice wooden box.
Puzzle The Hague
The Hague 1000 pieces puzzle, 68 x 48.5 cm.
14 days to change your mind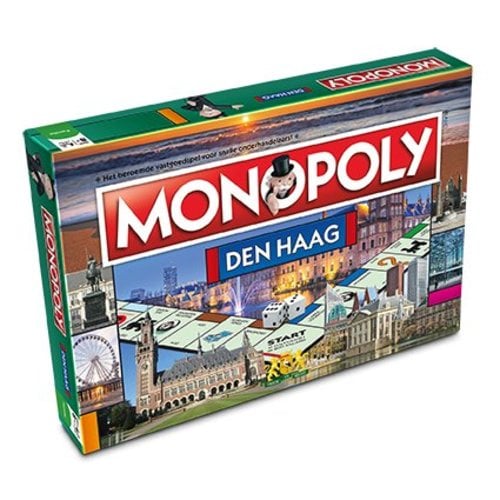 Monopoly The Hague
A really Hague version with the well-known streets, squares and companies that in the game. The game box, the Board and in the opportunity-and ' General fonds' cards ... the whole game exudes the Hague.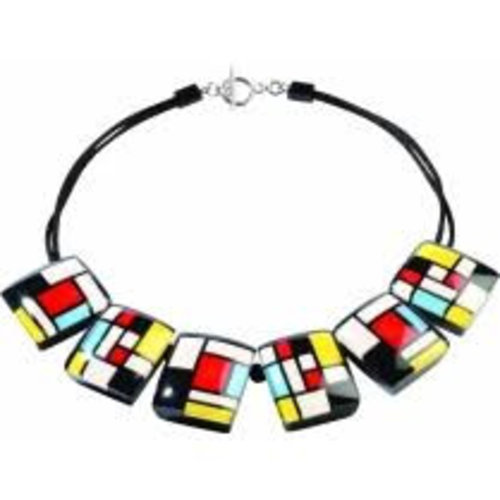 Mondrian homage necklace
Necklace with 4x4 cm pendants in Mondriaan style. Pieter Cornelis Mondriaan was a Dutch painter and art theorist who lived and worked abroad at a later age. Mondriaan is generally seen as a pioneer of abstract and non-figurative art.
Tea towel "Mondriaan"
Tea towel with print all over. 100% Cotton 50 x 70 cm. Composition with red, yellow, black and blue of the painter Piet Mondriaan (Amersfoort, March 7, 1872 - New York, February 1, 1944). The Gemeentemuseum The Hague has the largest collection of Mondrian
Mondrian bracelet
An ode to Mondrian this beautiful bracelet afm. of the links 3.5 x 3 cm inside diameter 6 cm .. Pieter Cornelis Mondriaan was a Dutch painter and art theorist.
Municipal Museum The Hague
At the bottom of this page you find a selection of the most beautiful gifts of Gemeentemuseum Den Haag.

Contact information

Telephone:  0031-70- 338 1111
Email:         info@fmdh.nl
Website       http://www.gemeentemuseum.nl/en
Adress:       Stadhouderslaan 41, 2571 HV, The Hague
 
Google map: click here

Opening hours

tue-sun from 11:00 - 17:00 hours


Read more
Read less