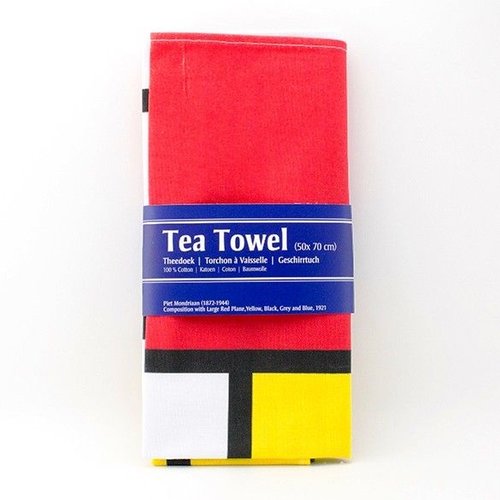 Tea towel "Mondriaan"
Tea towel with print all over. 100% Cotton 50 x 70 cm. Composition with red, yellow, black and blue of the painter Piet Mondriaan (Amersfoort, 7 March 1872 - New York, 1 February 1944). The Gemeentemuseum Den Haag has the largest Mondriaans collection in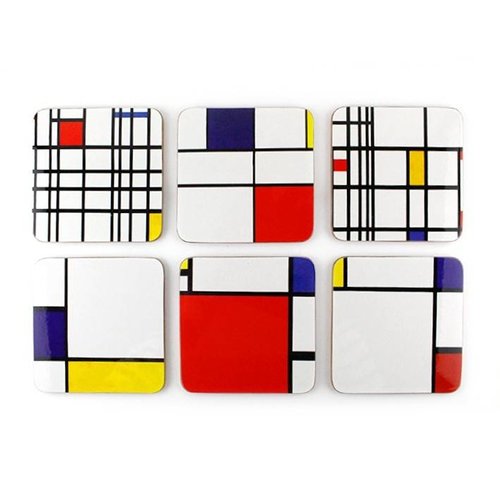 Coasters "Mondriaan"
Mondrian print on 6 coasters Size: 32 x 11 x 1 cm on cork printed water and heat resistant.
Set with 2 espresso cups Mondrian blue
These espresso cups show that design and functionality go hand in hand. This set with 2 espresso cups is inspired, for example, by the famous, minimalistic works by Mondrian. Thanks to this combination of design and functionality, you can enjoy a deliciou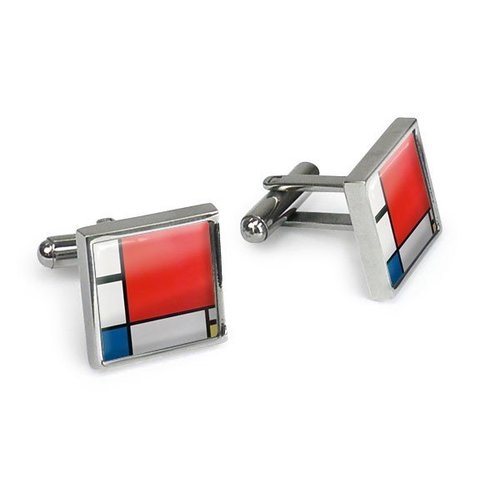 Cufflinks Mondrian
Beautiful, stainless steel cufflinks with Mondriaan design. The cufflinks are packed in a luxurious gift box.
14 days to change your mind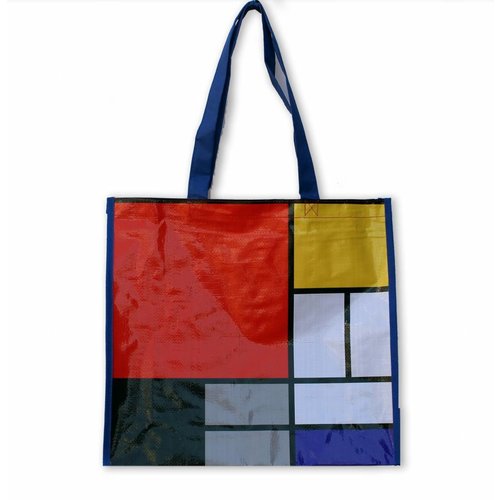 Shopper Mondriaan
Shopping bag with image of Mondriaan. The bag has long shoulder rods and is plasticized, so that it can withstand a bump and some rain.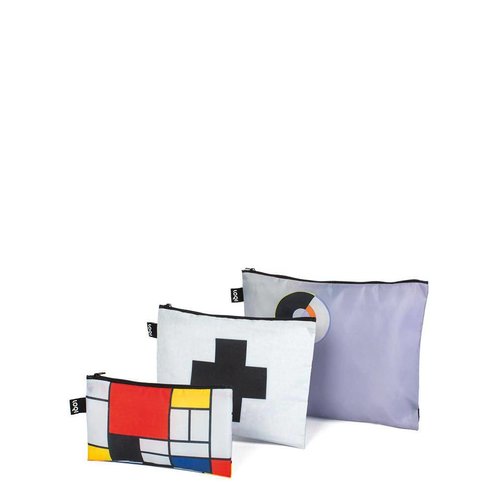 3 zip pockets Mondrian
These handy bags are perfect for storing your make-up, toothbrush, clean underwear, passport, camera or mobile phone for example. Dimensions: Mini Pocket 13 x 23 cm, Middle Pocket 20 x 27 cm, Max Pocket 25 x 32 cm.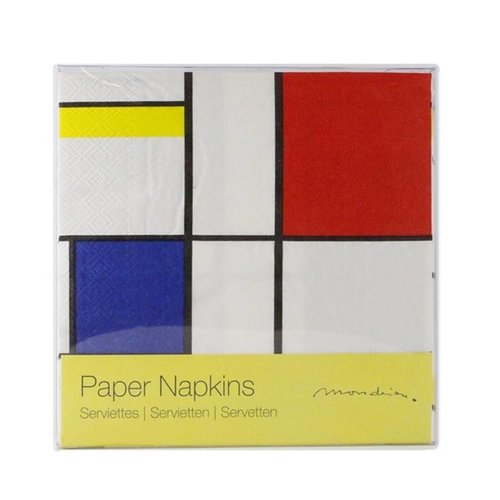 Mondriaan napkins
Beautiful set of 20 paper napkins in transparent packaging with a free Mondriaan postcard. Fun for a party with a covered table in the style of De Stijl by Piet Mondrian.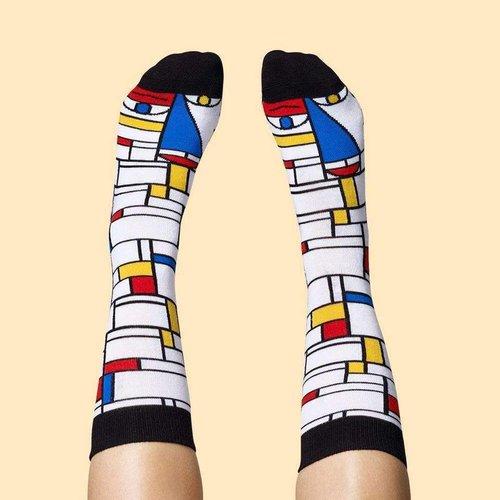 Mondriaan chatty socks
Socks for the art enthusiast. If you have these socks on you can never have a creative dip. With the artworks in the Municipal Museum The Hague, chatty Mondrian will teach you everything you need to know about the art movement and discuss your masterpiece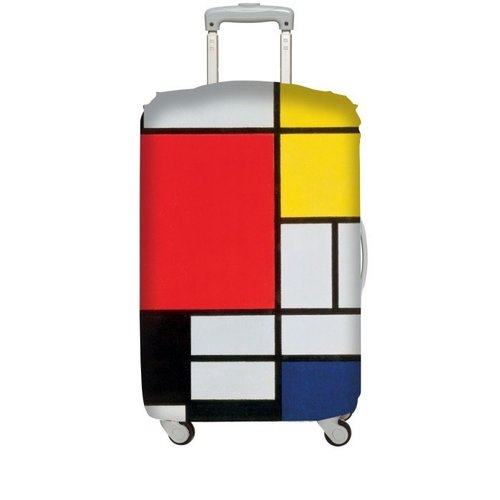 Suitcase cover "Mondriaan"
Stand out in a crowd with this stretchy Luggage Cover. Change your standard case into a trendy fashion accessory! Make a design statement, easily recognize your own luggage, pack your luggage for extra protection, be eco-friendly and avoid plastic packagi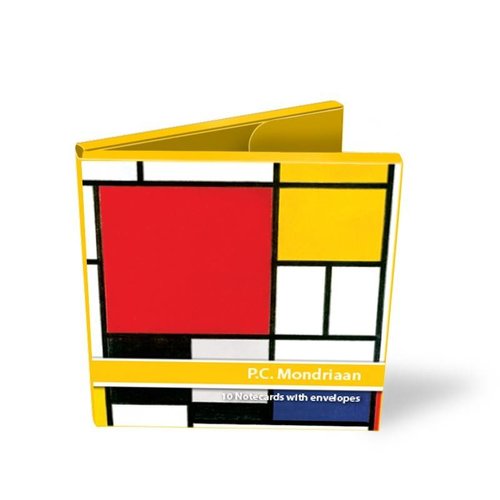 Map maps Mondrian
Glossy card folder with a set of 10 double cards with envelopes, in 5 versions. 12 x 12 cm Without text on or in the card. Use for every occasion.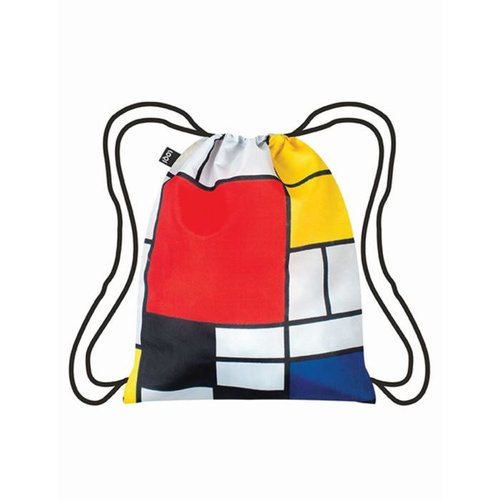 Mondrian backpack
This small, super light backpack weighs only 85 grams, but can carry up to 10 kg of luggage! On the outside of the bag you will find a small zipper where you can store your valuables. It is waterproof, made of 150D Oxford and OEKO-TEX certified. Artist: P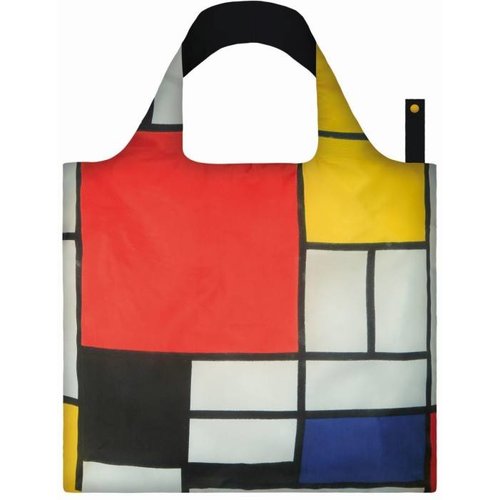 Folding bag "Mondriaan"
The use of plastic bags is a thing of the past with these (foldable) bags from the Museum Collection of Loqi. The products of Loqi are manufactured in an environmentally friendly way, they also have an OEKO-TEX certificate which guarantees the production