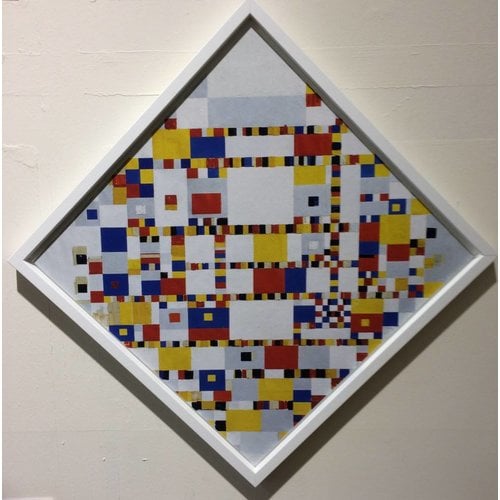 Mondrian "Victory Boogie Woogie"
Mondrian replica, giclee List on Hahnemuhle paper, very nice and realistisch.Afm. 45x 45cm
Mondriaan bow
To celebrate the 100th anniversary of the art movement De Stijl, we have revived the Boogie Woogie of Piet Mondriaan. This unique handmade bow in a nice wooden box.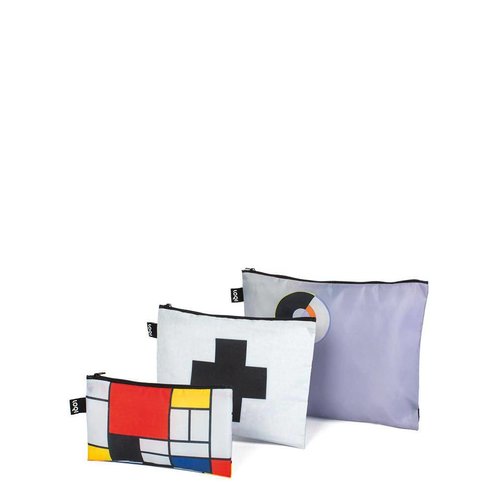 3 zip pockets Mondrian
These handy bags are perfect for storing your make-up, toothbrush, clean underwear, passport, camera or mobile phone for example. Dimensions: Mini Pocket 13 x 23 cm, Middle Pocket 20 x 27 cm, Max Pocket 25 x 32 cm.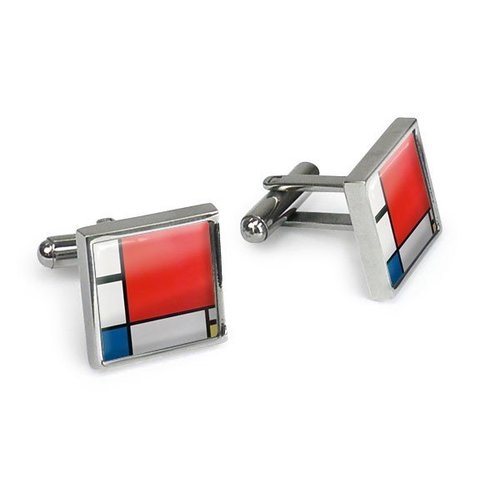 Cufflinks Mondrian
Beautiful, stainless steel cufflinks with Mondriaan design. The cufflinks are packed in a luxurious gift box.
14 days to change your mind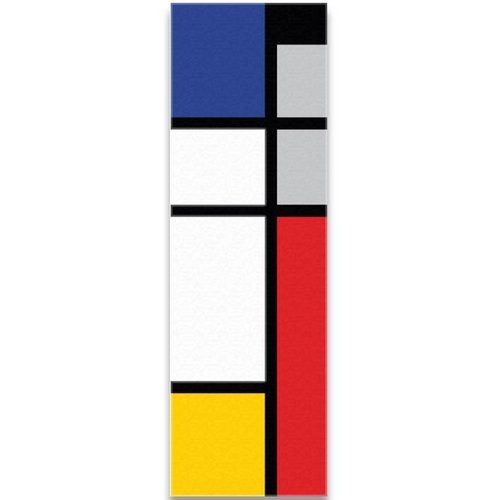 Scarf Mondrian
Beautiful smooth falling scarf with Mondrian image. Dim. 145 45 cm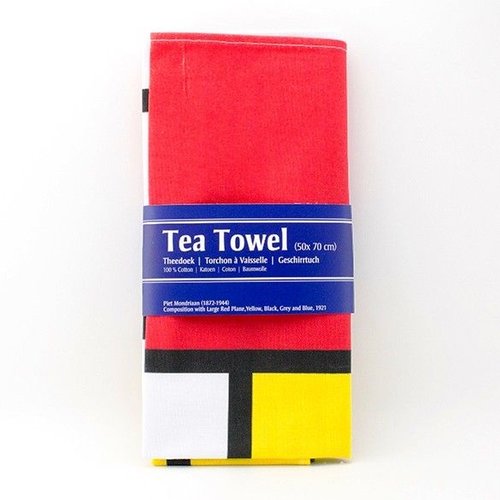 Tea towel "Mondriaan"
Tea towel with print all over. 100% Cotton 50 x 70 cm. Composition with red, yellow, black and blue of the painter Piet Mondriaan (Amersfoort, March 7, 1872 - New York, February 1, 1944). The Gemeentemuseum The Hague has the largest collection of Mondrian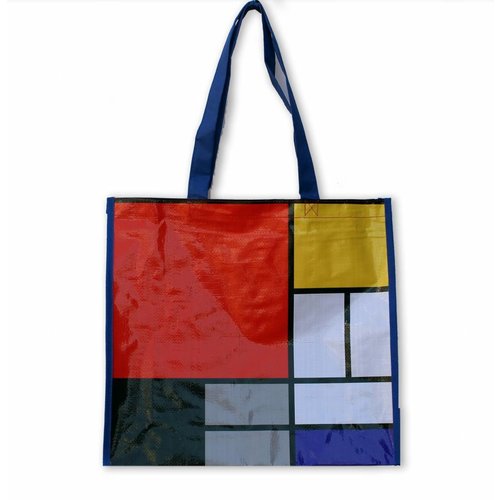 Shopper Mondriaan
Shopping bag with image of Mondriaan. The bag has long shoulder rods and is plasticized, so that it can withstand a bump and some rain.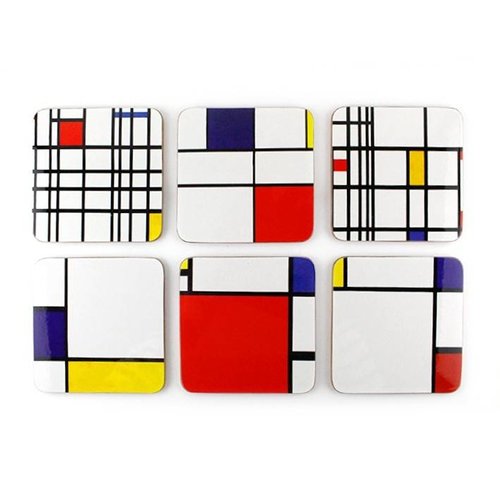 Coasters "Mondriaan"
Mondrian print on 6 coasters Size: 32 x 11 x 1 cm on cork printed water and heat resistant.