Escher puzzle
Escher puzzle 210 pieces 17x 17 cm.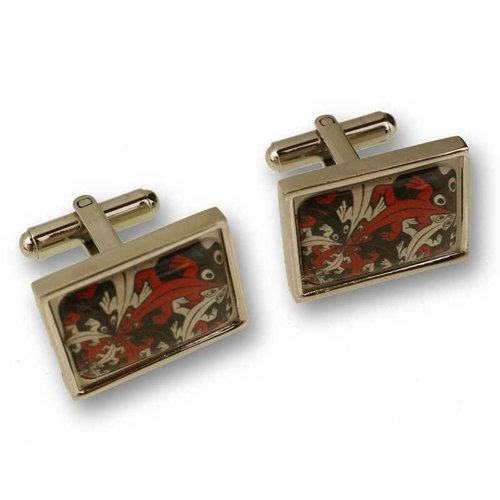 Escher cufflinks
Set of two polished stainless steel cufflinks. Packed in gift box. Gift Box Dimensions: 66 x 66 x 26mm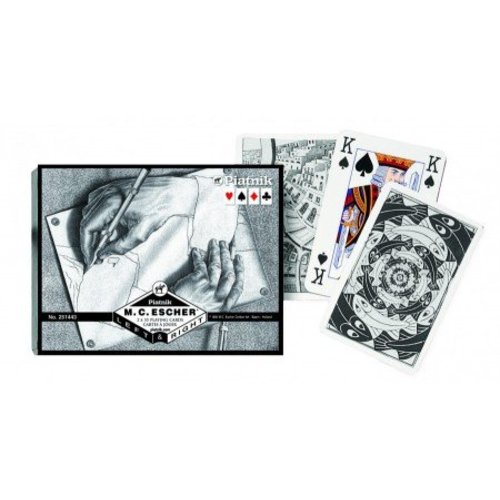 Escher Left & Right Playing Cards - Double Deck
Two sets of playing cards in a gift box. The back of each set of cards is printed with an Escher drawing. The front of the box has the print 'Signing Hands'. The cards are in bridge format (57 x 89 mm).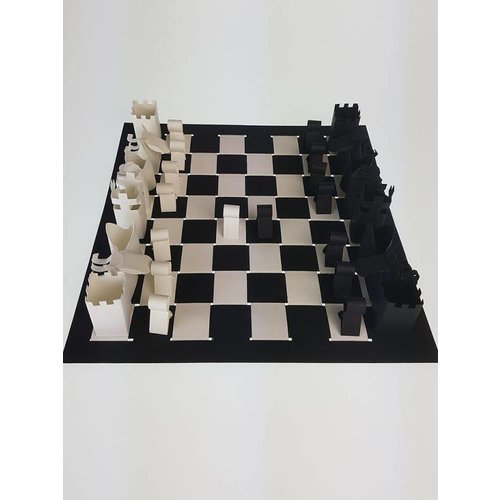 Folding plate chess game
Piet design has developed a brilliant new product. With this package you can make a complete chess game, including chessboard. The pieces are about 4 cm high. The chess board is 24 x 24 cm.
14 days to change your mind
Escher puzzle
Hand with ball of MC Escher puzzle 1000 pieces and poster in the box. 68 x 48.5 cm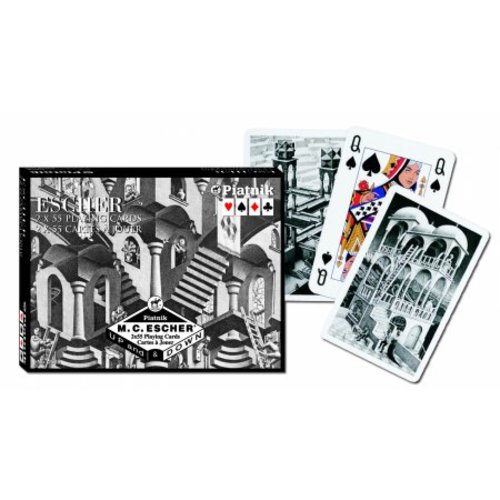 Escher Up & Down Playing Cards - Double Deck
Two sets of playing cards in a gift box. The back of one set of cards is printed with the Escher drawing 'Belvedere'. The back of the other set of cards is printed with the drawing 'Waterfall'. The front of the box is printed with the drawing 'Hol en Bol'