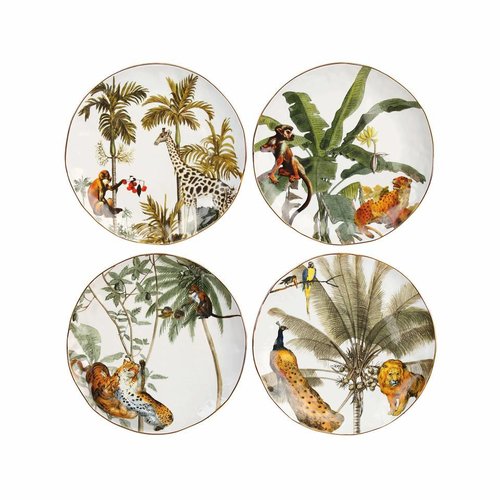 Jungle plates set
With this set of 4 plates your guest has a tropical view! You can of course also hang them on the wall then you immediately have a very nice atmosphere. Did you know that we pack everything in a fine gift-wrapping paper so that you can also give it as a g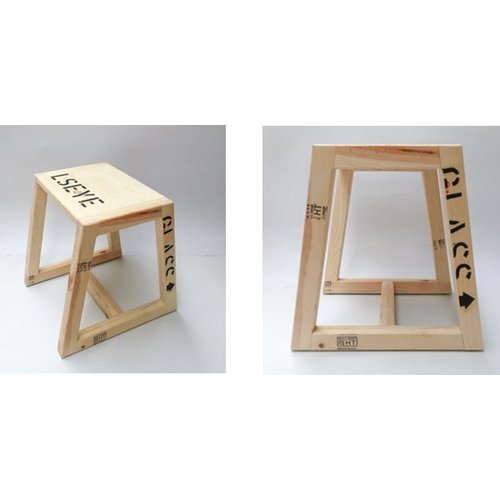 Stool from museum box
Sustainable Dutch design of museum crates, Every stool is different, because the print of the crates is slightly different every time. So you have a unique stool in the house! Perfect as an extra seat or as a side table.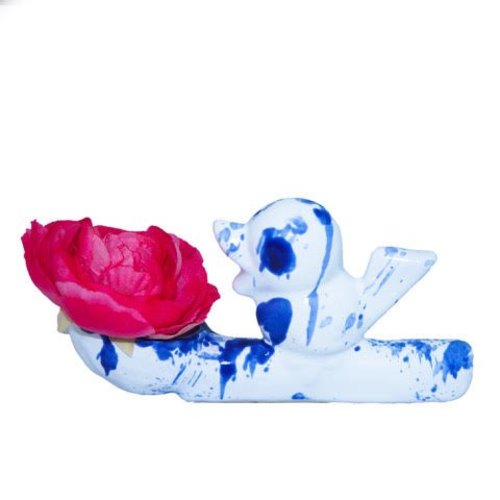 Flower thief vase
This floral friend takes care of the bruised flowers. What an original idea! Filled flowers find a nice spot with this flower thief. Handmade from ceramic. Dimensions: 7.5 x 14 x 3.5 cm Weight: 130 grams Material: ceramics Production: hand-made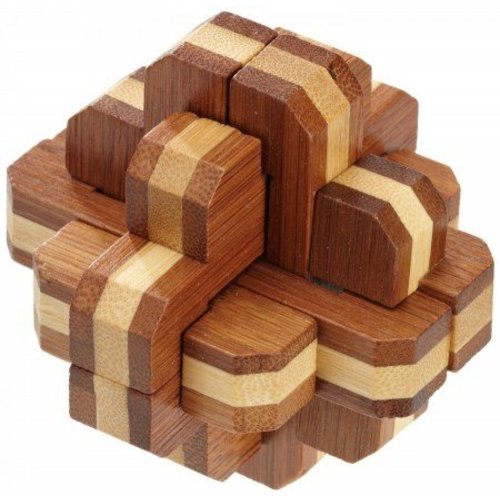 Flower puzzle from Bamboo
12 piece puzzle in an eco-friendly bamboo version. Dimensions: 70 x 70 x 70 mm. Difficulty 2.
14 days to change your mind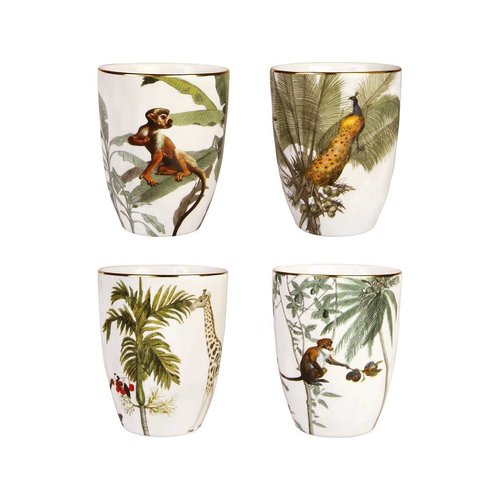 Jungle mug set
With these 4 cups in 4 different tropical prints with a different animal, you give yourself and your guests eyecandy during a nice drink! They come in a gift box and we put a nice gift wrap around it. size: 10 x Ø 8 cm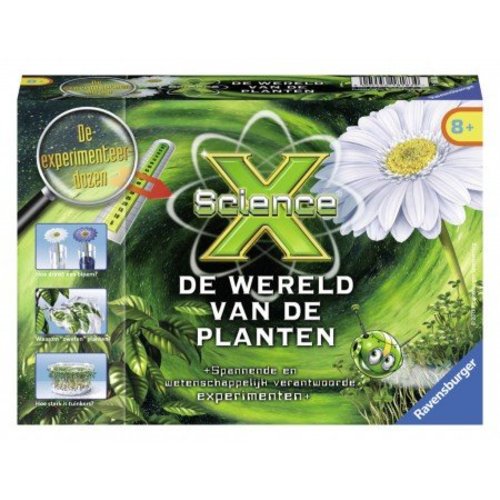 The world of plant science
Discover the secrets of the plant world. How does a flower drink? And is cress really such a powerhouse? These 6 fascinating experiments will amaze you! So get started! And discover the world with experiments! With the exciting experiments from the Scienc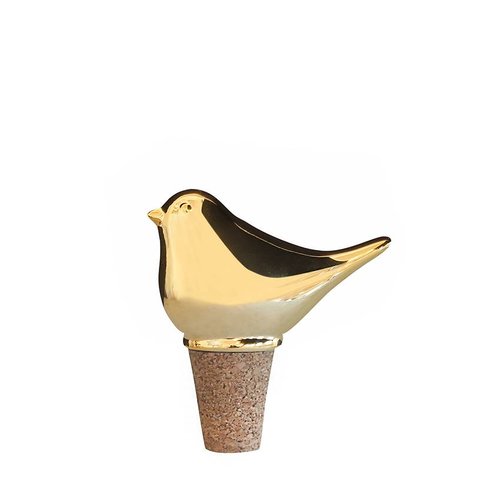 Goldfinch wine stopper
This gold putter keeps an eye on your wine if the bottle does not go empty, A stylish face and a very nice present to give and receive.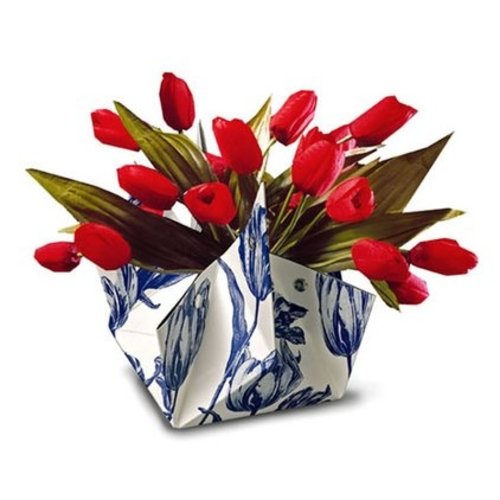 Folding vase Delft blue tulips
When is something a package and when is it a utensil? Coen van Ham chose it for his graduation project at the Design Academy Eindhoven and came up with K'Do Ding. An environmentally friendly, reusable packaging.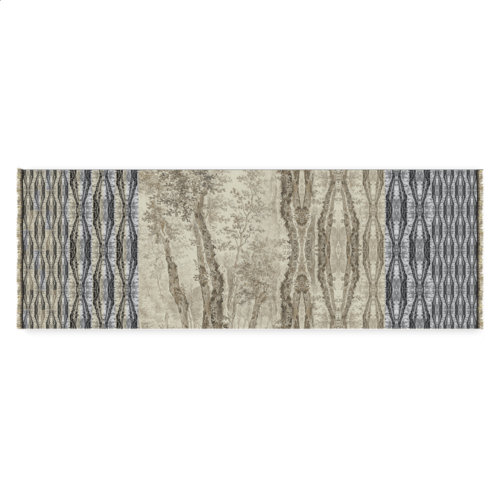 "Dutch trees" scarf
Inspired by the work of Henricus Turken: 'Landscape with Trees'. This large scarf is made from bamboo cotton. Bamboo textile is a soft, flexible and high-quality fabric. 70 cm x 200 cm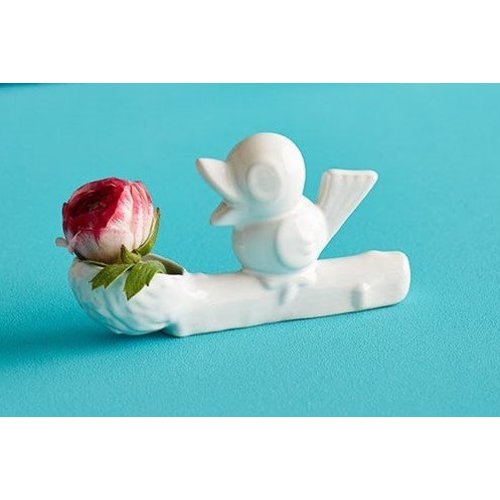 Flower thief vase white
This floral friend takes care of the broken flowers. What an original idea! Filled flowers find a nice spot with this flower thief. Handmade from ceramic. Dimensions: 7.5 x 14 x 3.5 cm Weight: 130 grams Material: ceramics Production: hand-made