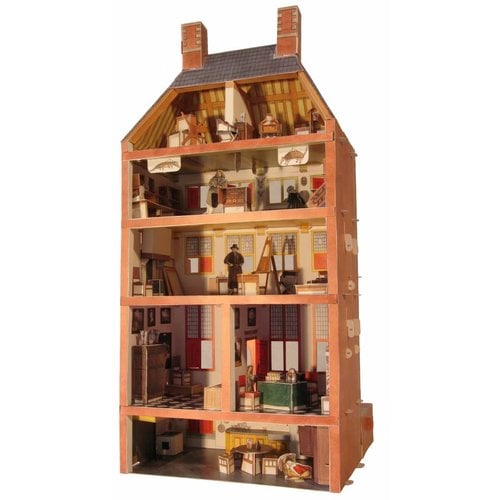 Dollhouse - Rembrandt
Build yourself the home of one of the Netherlands' most famous painters, Rembrandt van Rijn. The dollhouse consists of four floors plus attic and gives you a nice picture of the living environment of Dutch masters in the 17th century.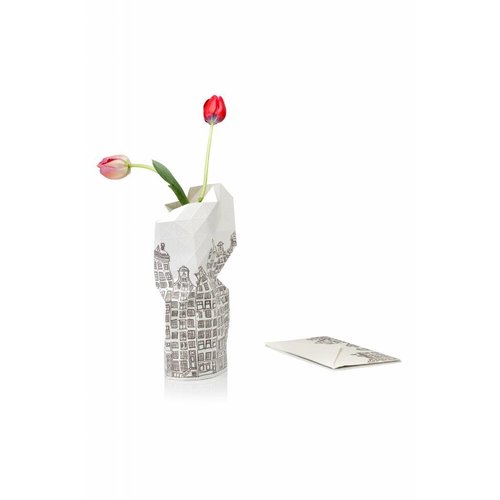 Paper vase cover The Hague
Empty bottles can literally be found anywhere in the world; from well-off and developed areas to impoverished slums in the city. And they can hold their water, making it an ideal vase.
Christmas ornament Delft blue canal houses
Beautiful Delft blue Christmas decoration with canal houses.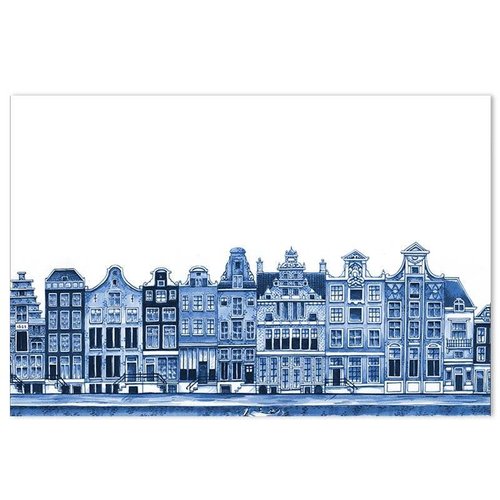 Placemat canal houses Delft blue
A Delft blue placemat with beautiful canal houses, as you can find them in the Dutch streets. The back is evenly blue. The placemat is washable. Size: 45x30 cm.
14 days to change your mind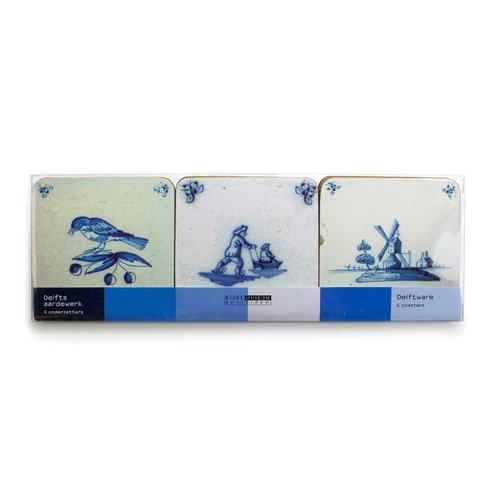 Coasters "Delft blue tiles"
Coasters "Delft blue tiles" 6 coasters Dimensions: 32 x 11 x 1 cm on cork printed water and heat resistant. presented in a transparent gift box.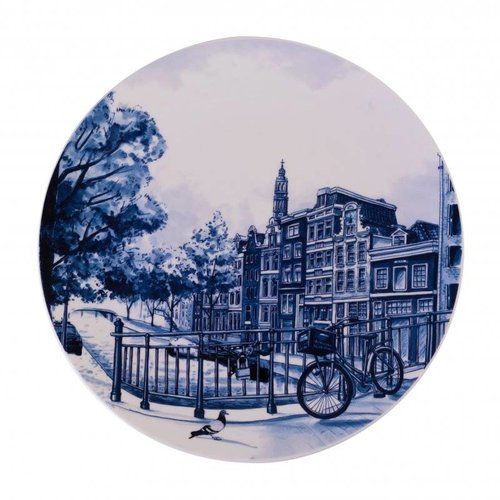 Plate with canal houses Delft blue
Delft Blue with a modern touch! This design fits in every interior. Combine this board with other variants, for a unique wall decoration. 25 cm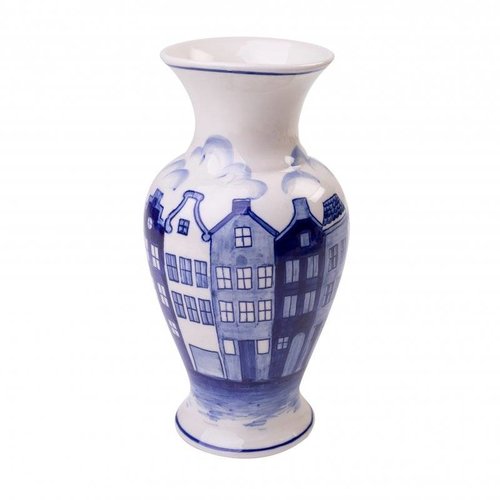 Delft blue canal houses vase
Ornate vase with typical Dutch canal houses.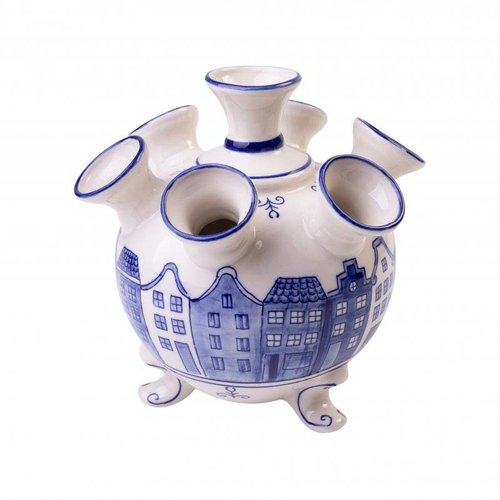 Round Delft blue canal houses tulip vase
The tulip vase is a popular Delft Blue gift. Through the separate openings the flowers come out nicely and the vase is a real showpiece. Traditionally, the vase not only serves flowers or tulips, but also as a decorative piece. 18cm high.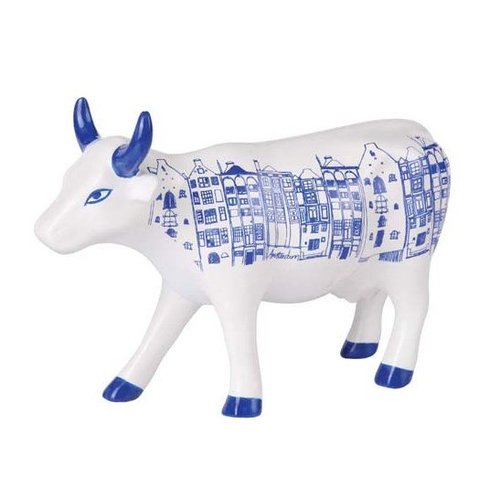 Canals cow
CowParade is the largest public art event in the world. Since 1998 there have been events worldwide in 80 cities. More than 10,000 artists have produced more than 5000 unique works of art. 11 x 16.5 cm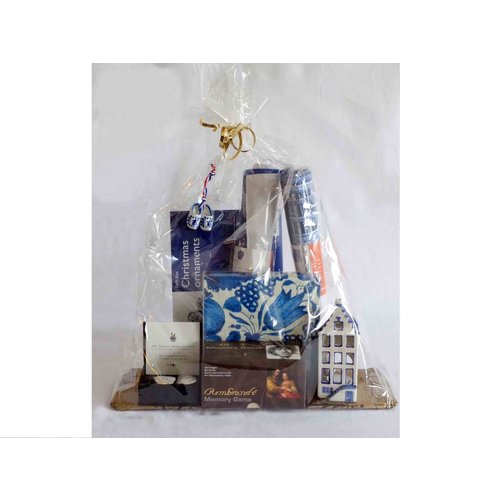 Complete Dutch gift package
This gift package is a culture party in itself. Very up-to-date because the Night Watch will soon be restored and you already respond to this package. A package with a story! content; Zeeuws mussels cutlery in a nice box, Rembrandt Rijksmuseum memory game