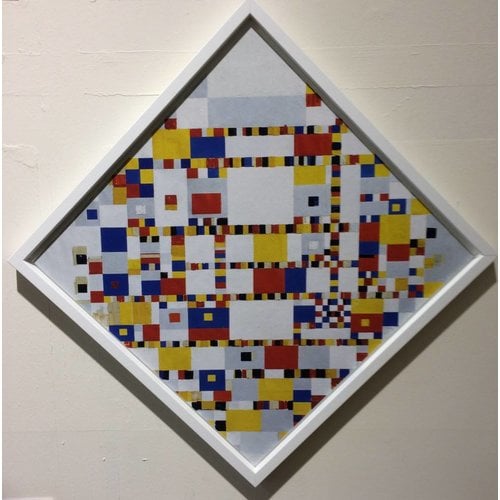 Mondrian "Victory Boogie Woogie"
Mondrian replica, giclee List on Hahnemuhle paper, very nice and realistisch.Afm. 45x 45cm
Mondriaan bow
To celebrate the 100th anniversary of the art movement De Stijl, we have revived the Boogie Woogie of Piet Mondriaan. This unique handmade bow in a nice wooden box.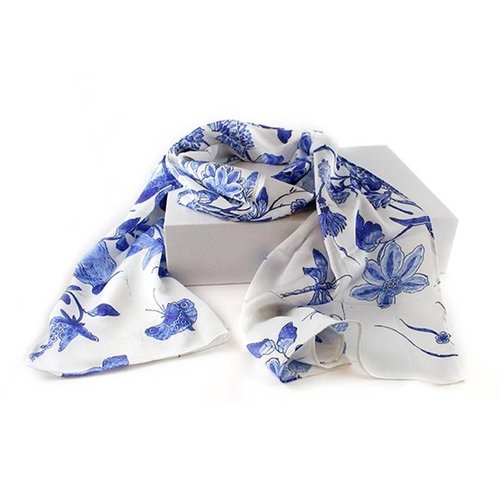 Delft Blue scarf
Beautiful smoothly falling scarf with Delft blue birds. Dim. 145 45 cm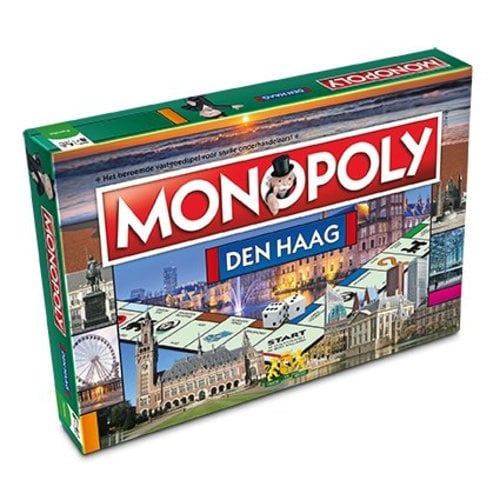 Monopoly The Hague
A really Hague version with the well-known streets, squares and companies that in the game. The game box, the Board and in the opportunity-and ' General fonds' cards ... the whole game exudes the Hague.
14 days to change your mind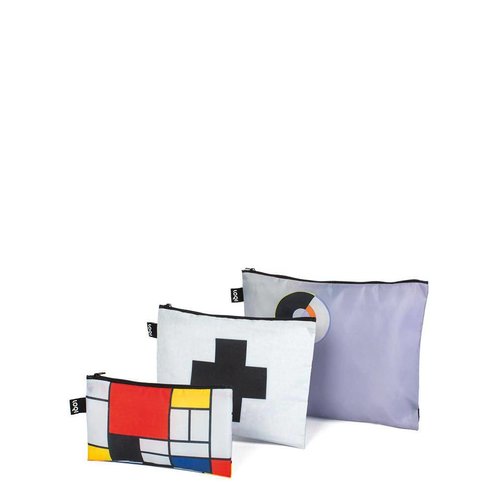 3 zip pockets Mondrian
These handy bags are perfect for storing your make-up, toothbrush, clean underwear, passport, camera or mobile phone for example. Dimensions: Mini Pocket 13 x 23 cm, Middle Pocket 20 x 27 cm, Max Pocket 25 x 32 cm.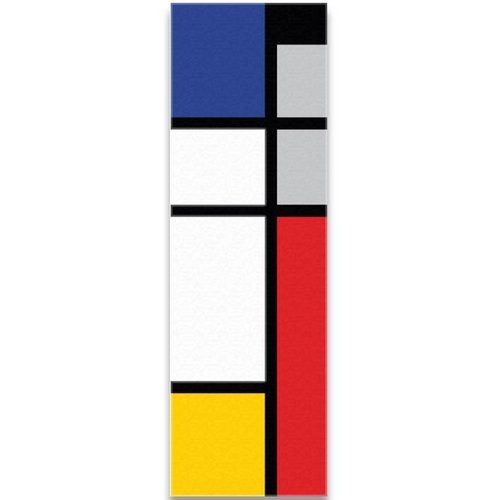 Scarf Mondrian
Beautiful smooth falling scarf with Mondrian image. Dim. 145 45 cm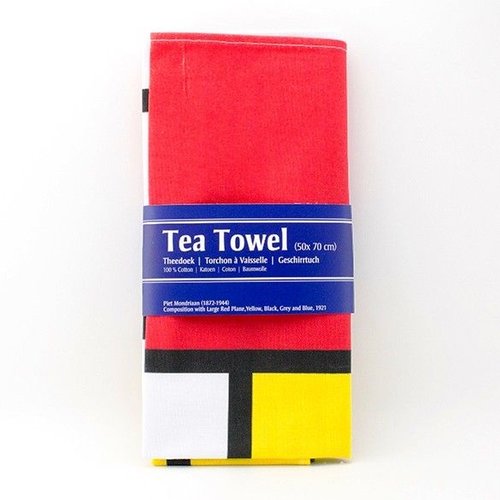 Tea towel "Mondriaan"
Tea towel with print all over. 100% Cotton 50 x 70 cm. Composition with red, yellow, black and blue of the painter Piet Mondriaan (Amersfoort, March 7, 1872 - New York, February 1, 1944). The Gemeentemuseum The Hague has the largest collection of Mondrian
Puzzle The Hague
The Hague 1000 pieces puzzle, 68 x 48.5 cm.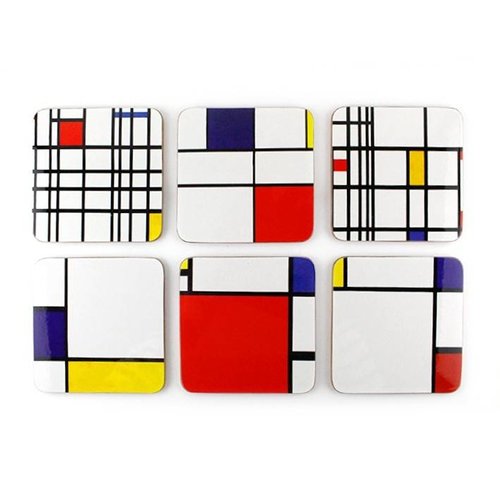 Coasters "Mondriaan"
Mondrian print on 6 coasters Size: 32 x 11 x 1 cm on cork printed water and heat resistant.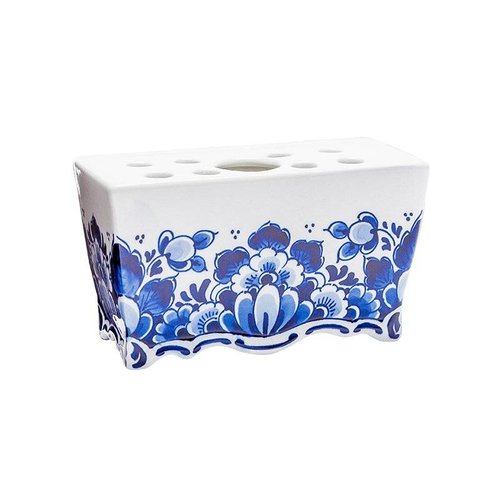 Tulip vase brick handpainted
Hand-painted, Delft blue tulip vase with floral pattern. Size: 11x5x6.5 cm.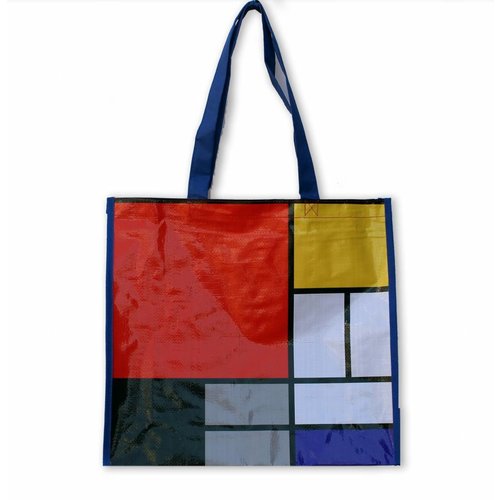 Shopper Mondriaan
Shopping bag with image of Mondriaan. The bag has long shoulder rods and is plasticized, so that it can withstand a bump and some rain.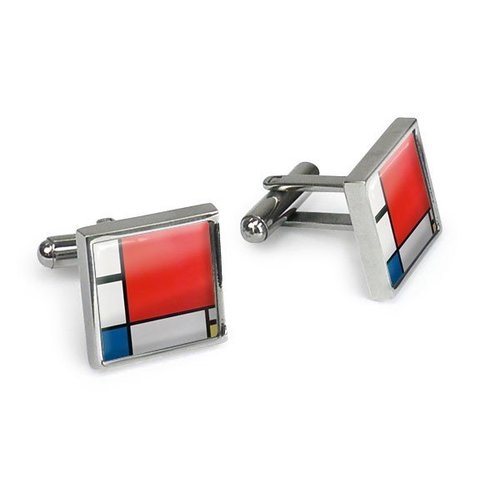 Cufflinks Mondrian
Beautiful, stainless steel cufflinks with Mondriaan design. The cufflinks are packed in a luxurious gift box.
Municipal Museum The Hague
At the bottom of this page you find a selection of the most beautiful gifts of Gemeentemuseum Den Haag.

Contact information

Telephone:  0031-70- 338 1111
Email:         info@fmdh.nl
Website       http://www.gemeentemuseum.nl/en
Adress:       Stadhouderslaan 41, 2571 HV, The Hague
 
Google map: click here

Opening hours

tue-sun from 11:00 - 17:00 hours


Read more
Read less