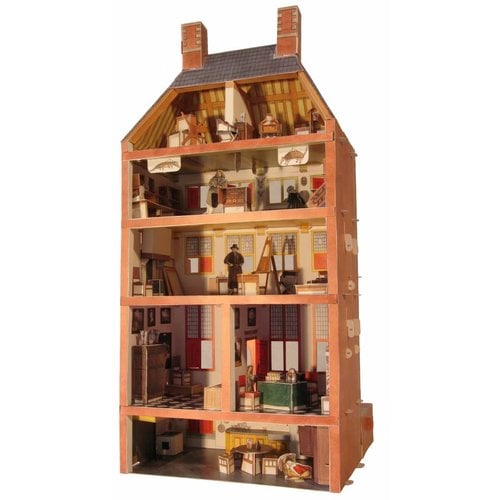 Dollhouse - Rembrandt
Build yourself the home of one of the Netherlands' most famous painters, Rembrandt van Rijn. The dollhouse consists of four floors plus attic and gives you a nice picture of the living environment of Dutch masters in the 17th century.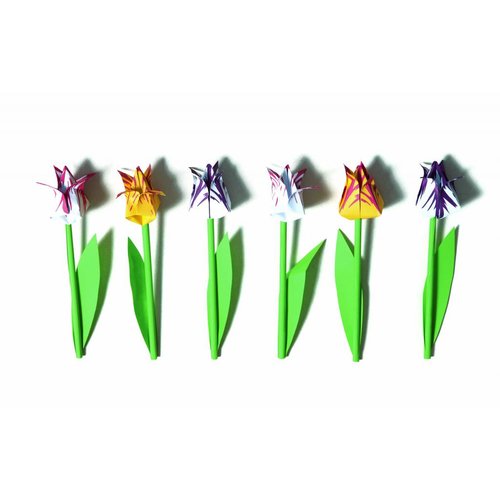 Foldable Tulip
Foldable Tulips, no need to use glue or scissors. Sold at Museumshop The Hague.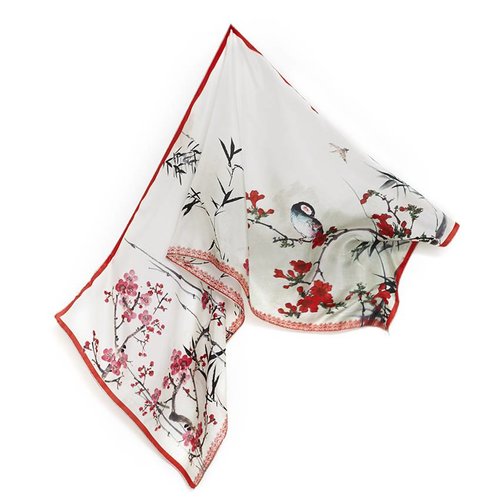 Breitner silk scarf
Commissioned by the Rijksmuseum, for the exhibition of 14 Breitner paintings of a "Girl in a Kimono". 70x180 cm The scarf is inspired by the patterns and colors in the paintings.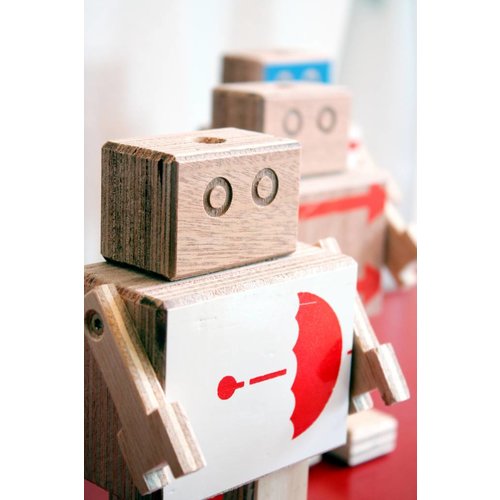 Rijkswachters - guardians with a unique story
Rijkswachters are robots made from wooden crates in which the works of art of the Dutch Rijksmuseum were kept safe during the decade the museum was under construction.
14 days to change your mind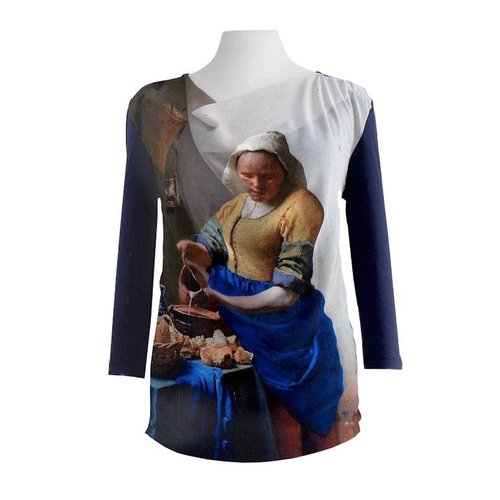 Shirt - Milkmaid L-XL
Long-sleeved shirt and beautiful print by Vermeer's famous Milkmaid.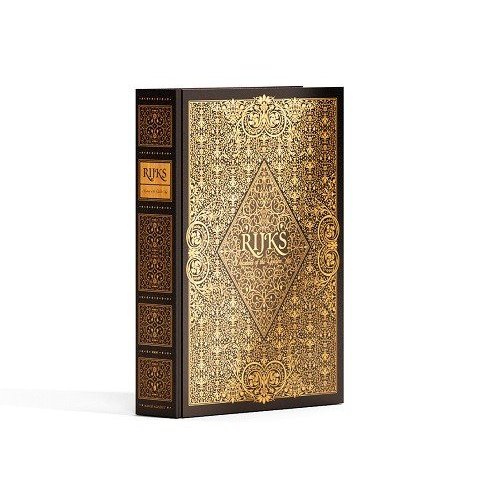 Rijksmuseum book masters of the golden age
The Rijksmuseum are bookcases full written still has - surprisingly - so far not a single book justice to the aesthetic class and scope of the precious treasure that is the Hall of Fame rich. English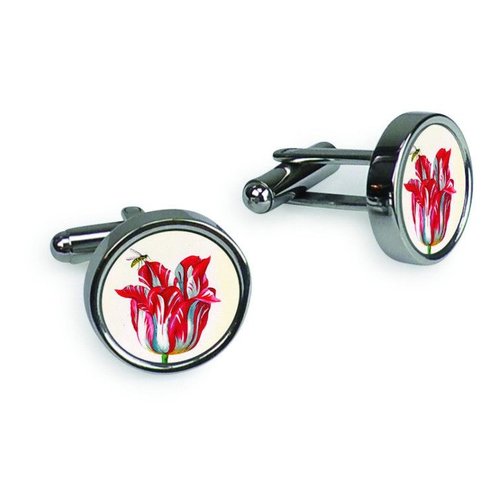 Cufflinks Delft blue - Copy
Beautiful stainless steel cufflinks with nice Dutch landscape. Delivered in nice gift box.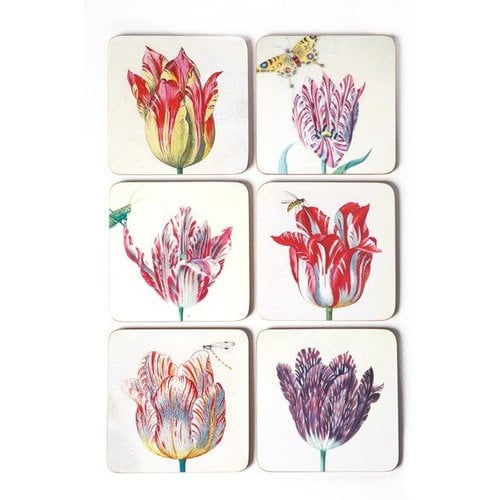 Coasters
Coasters, tulips, Jacob Marrel (1613-1681). Easy to clean, coasters with a cork layer, heat-resistant laminate surface, presented in a transparent box.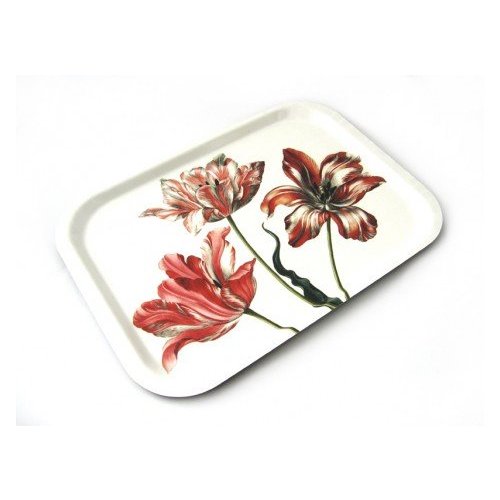 Tray - Three Tulips from Merian
Melamine tray with image of Maria Sybilla Merian's 'Three Tulips'. The German artist and entomologist studied insects and plants throughout her life to make the most beautiful drawings.
Rijks museum Amsterdam
The Rijksmuseum is a Netherlands national museum dedicated to arts and history in Amsterdam. The museum is located at the Museum Square in the borough Amsterdam South, close to the Van Gogh Museum, the Stedelijk Museum Amsterdam, and the Concertgebouw.
The Rijksmuseum was founded in The Hague in 1800 and moved to Amsterdam in 1808, where it was first located in the Royal Palace and later in the Trippenhuis. The current main building was designed by Pierre Cuypers and first opened its doors in 1885. On 13 April 2013, after a ten-year renovation which cost € 375 million, the main building was reopened by Queen Beatrix. In 2013, it was the most visited museum in the Netherlands with a record number of 2.2 million visitors.
The museum has on display 8,000 objects of art and history, from their total collection of 1 million objects from the years 1200–2000, among which are some masterpieces by Rembrandt, Frans Hals, and Johannes Vermeer. The museum also has a small Asian collection which is on display in the Asian pavilion.According to Taco Dibbits, it is a museum dedicated to "the Dutchness of Dutchness

Contact information

Museumstraat 1, 1071 XX Amsterdam
telephone:020 674 7000


Read more
Read less