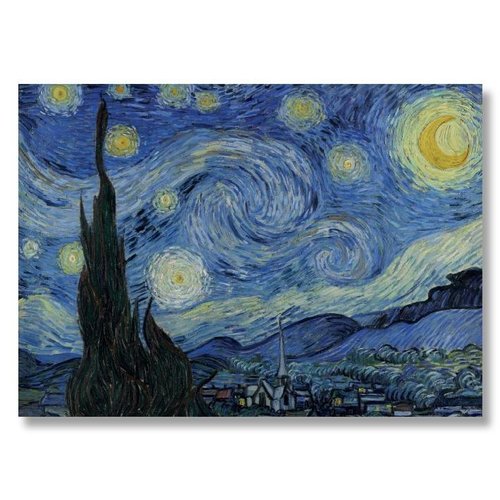 Poster Starry night van Gogh
This poster 'Starry night' is a painting by the Dutch post-impressionist painter Vincent van Gogh, whose original can be admired in the MOMA museum in New York, but this painting is now also available as a unique poster for the home.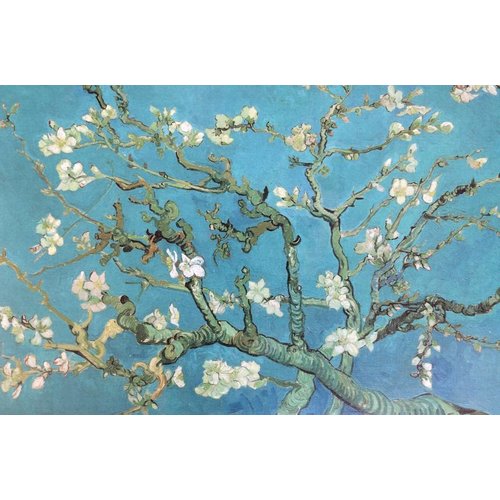 Poster van Gogh "Almond blossom"
this beautiful replica of the almond blossoms of Vincent van Gogh gives you or someone else a gift with meaning. On January 31, 1890 Theo van Gogh wrote in a letter to his brother Vincent that he had a son he would give the name Vincent Willem . Dim 50x 7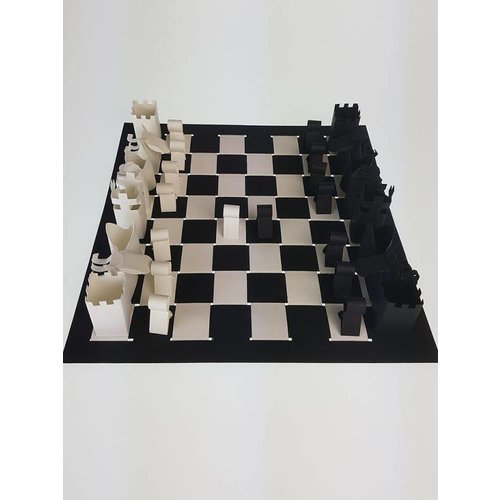 Folding plate chess game
Piet design has developed a brilliant new product. With this package you can make a complete chess game, including chessboard. The pieces are about 4 cm high. The chess board is 24 x 24 cm.