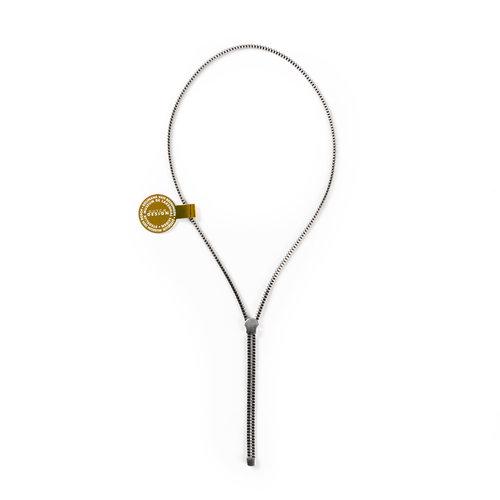 Zipper chain silver
Beautiful Dutch Design jewelry from Frans van Nieuwenborg with Martijn Wegman. Made of sterling silver.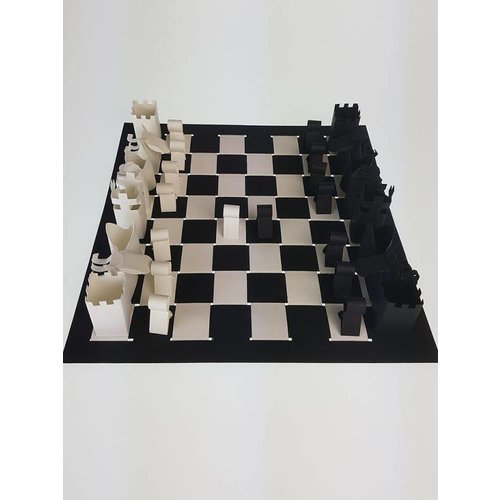 Folding plate chess game
Piet design has developed a brilliant new product. With this package you can make a complete chess game, including chessboard. The pieces are about 4 cm high. The chess board is 24 x 24 cm.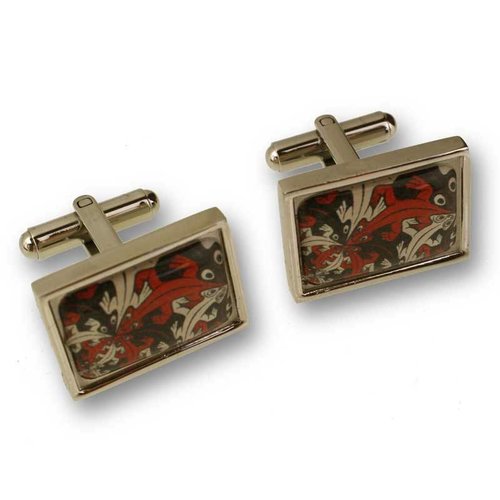 Escher cufflinks
Set of two polished stainless steel cufflinks. Packed in gift box. Gift Box Dimensions: 66 x 66 x 26mm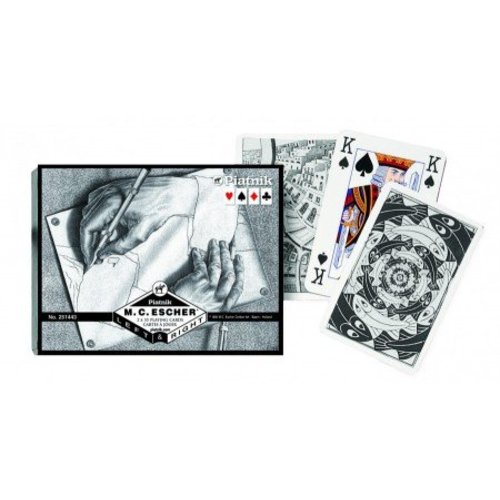 Escher Left & Right Playing Cards - Double Deck
Two sets of playing cards in a gift box. The back of each set of cards is printed with an Escher drawing. The front of the box has the print 'Signing Hands'. The cards are in bridge format (57 x 89 mm).
14 days to change your mind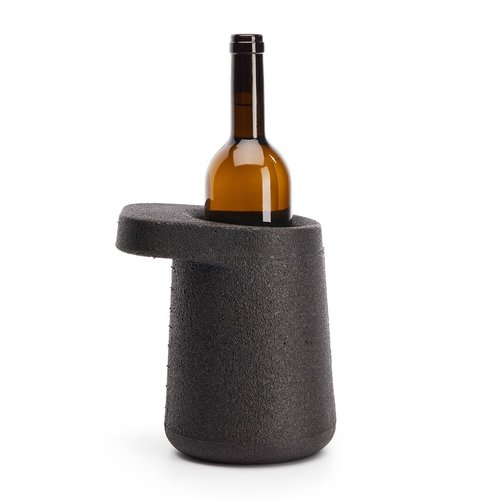 Wine cooler Puik art "Hat"
Wine cooler 'Hat' is made of the EPP material. This material is known for its insulating effect. A perfect design and Hat keeps your wine cool!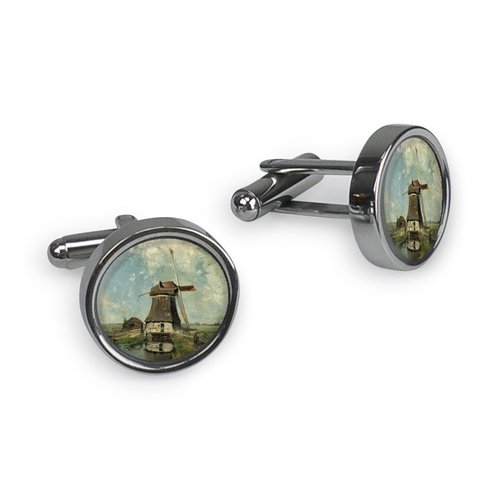 Mill cufflinks
Set of two polished stainless steel cufflinks. Packed in a luxury gift box. Gift box Dimensions: 66 x 66 x 26mm