Mini Escher puzzle
Mini Escher puzzle 210 pieces 17x 17 cm.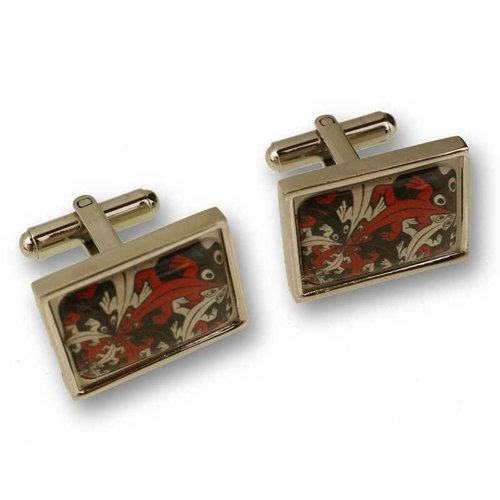 Escher cufflinks
Set of two polished stainless steel cufflinks. Packed in gift box. Gift Box Dimensions: 66 x 66 x 26mm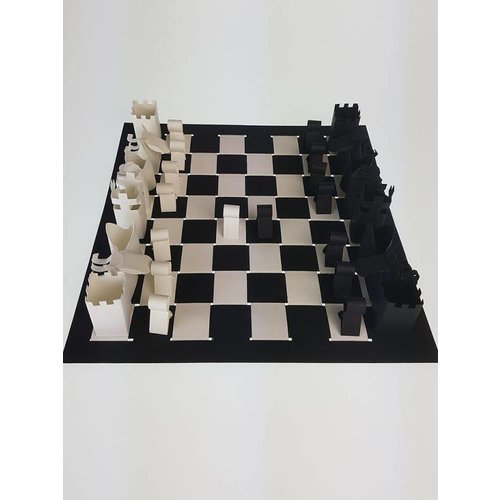 Folding plate chess game
Piet design has developed a brilliant new product. With this package you can make a complete chess game, including chessboard. The pieces are about 4 cm high. The chess board is 24 x 24 cm.