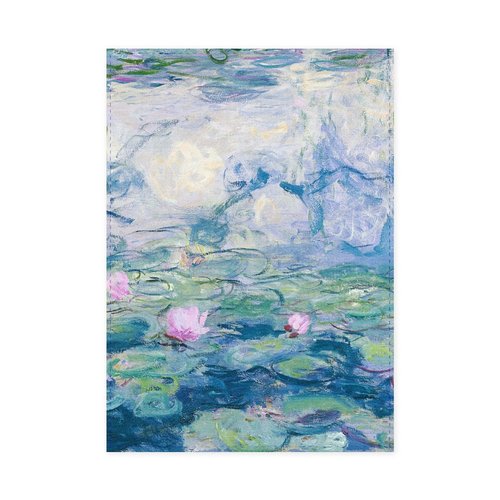 Monet tea towel water lilies
Drying is a romantic party with this tea towel! Claude Monet painted the water lilies so beautifully. 50 x 70 cm 100% cotton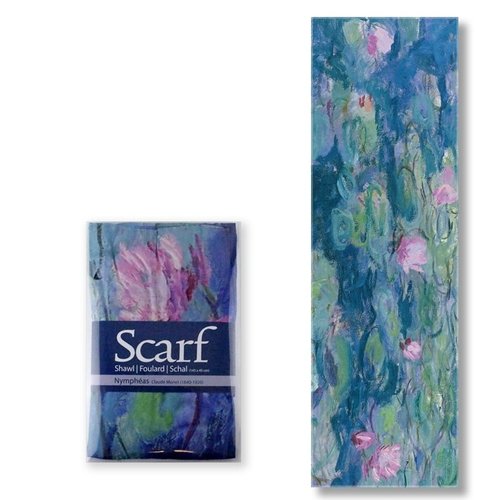 Monet scarf water lilies
No one has depicted water lilies as beautifully as Claude Monet. This scarf shows that when you wear it flying in a summer breeze ..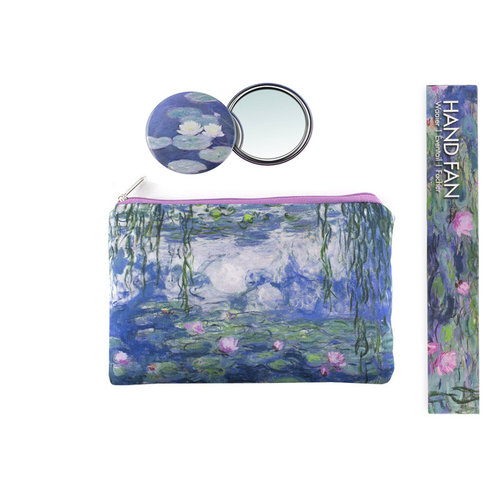 Monet case with mirror and fan
Handy and stylish trio for traveling or in the bag with Monet's water lilies. A handy pouch where you can store all your travel documents and credit cards. A mirror for the quick check and a nice fan!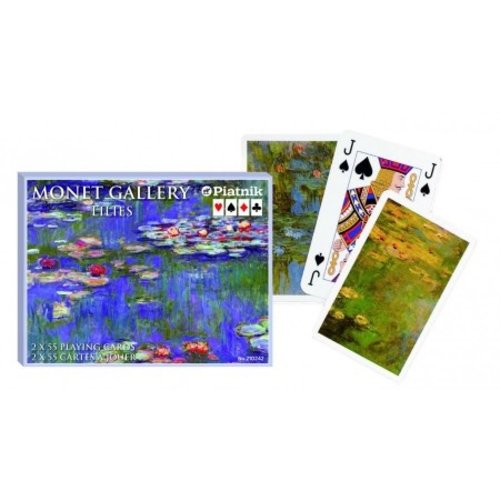 Set of playing cards Monet water lilies
Two sets of playing cards in a gift box. The back of each set is printed with a different Monet painting. The cards are in bridge format. On the front of the box Monet painting the water lilies.
14 days to change your mind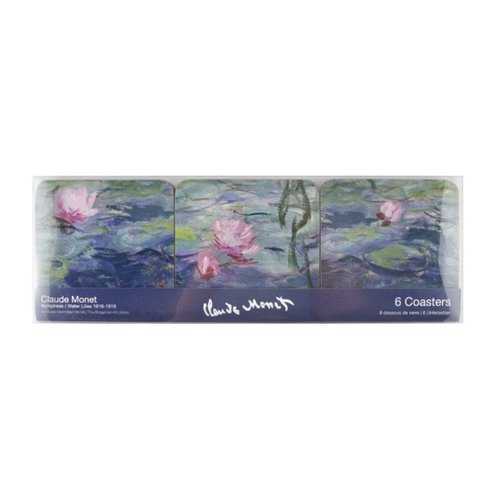 Monet water lilies coasters
6 coasters with the beautiful water lilies of Claude Monet.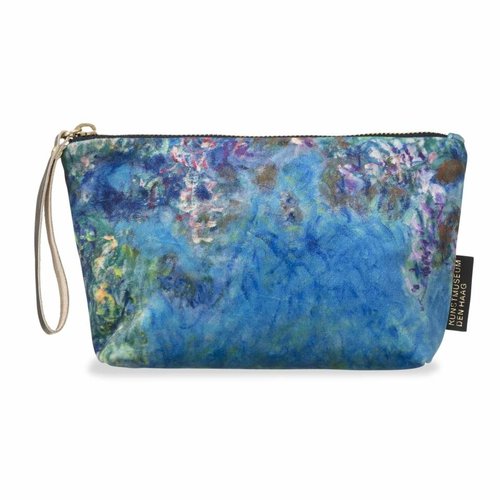 Wallet Monet Wisteria
On the velvety soft front, this pencil case features Monet's Wisteria, a painting from the permanent collection of the Kunstmuseum in The Hague. With the gold-colored zipper with metallic leather pendant, you can also use it as an evening bag. 22.5 x 12 x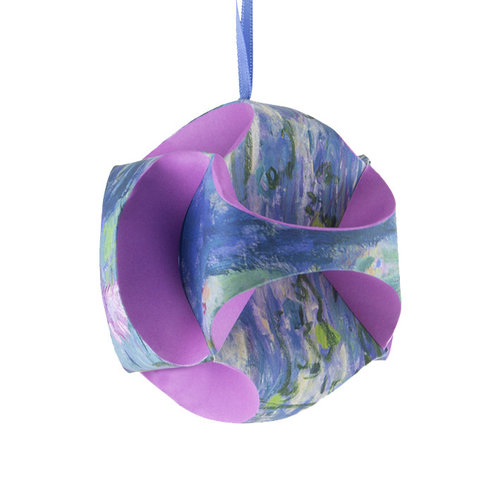 Christmas bauble 'Monet' foldable
You or the children can fold this art bauble together. The ribbon is already on and scissors or glue are not necessary. The diameter is 8 cm.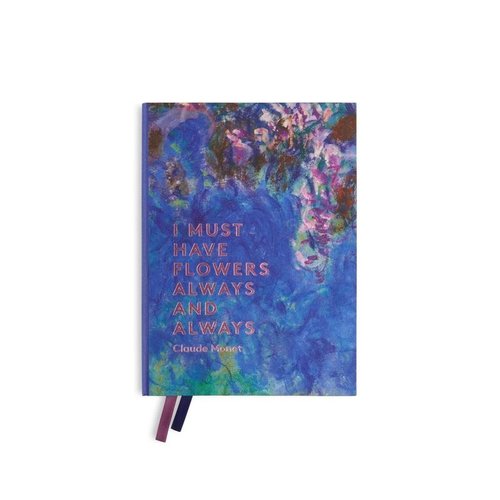 Notebook Monet- Wisteria
With a silky soft cover with gold text and Monet's Wisteria, this notebook has four quoted cards inside to send and a pocket for loose papers. We like it handy and beautiful. 13.5 x 18.5 x 1.5 cm