Puzzle Frida Kahlo self-portrait with Hummingbird
One of Frida Kahlo's fascinating self-portraits. It is surrounded by insects and animals, the scene of a lush, dense jungle. Kahlo is situated in a tradition of rebellion against colonial powers and domination.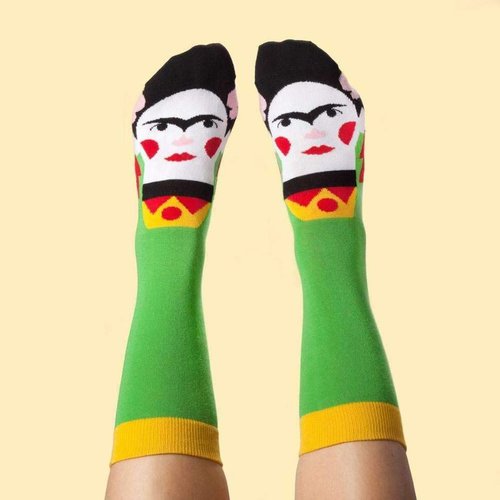 Frida Callus socks from ChattyFeet
Socks for the art lover. If you wear these socks you can never have a creative dip. One size fits all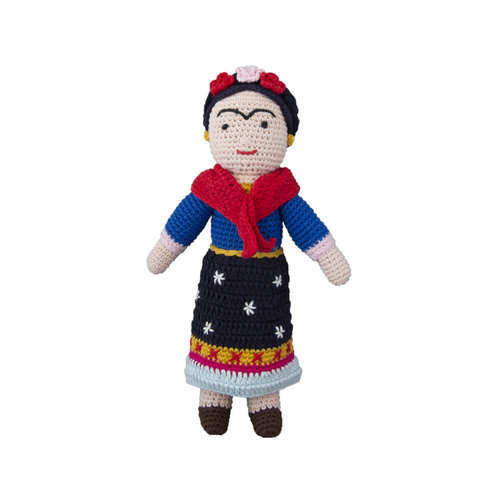 Frida Kahlo crochet doll
Handmade 30 cm crochet Frida Kahlo doll. The self-confident Frida was not shy and loved cheerful colors. Who doesn't want or have this crochet doll?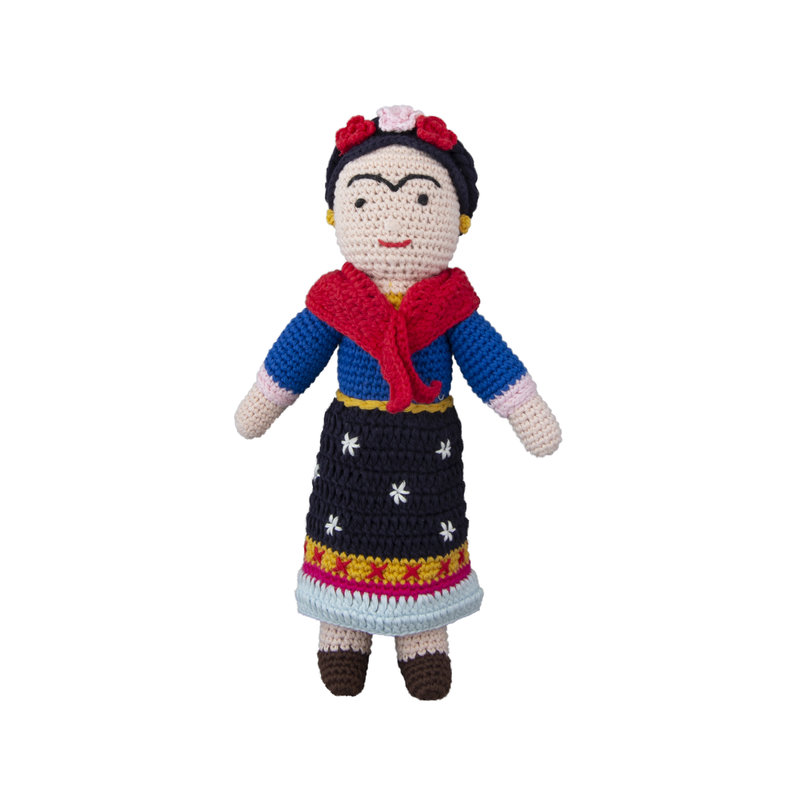 Frida Kahlo
Frida Kahlo's work is characterized by its cheerful colors, which however contrast with an alienating atmosphere. In her self-portraits, the grown-up eyebrows, which she herself possessed, are particularly striking. She paints from her fear and loneliness to master her pain. Kahlo left 143 paintings, 55 of which are self-portraits.
She was initially misunderstood or only recognized as Diego Rivera's wife; in November 1938 she had her first solo exhibition, in the gallery of art dealer Julien Levy in New York. In 1953 she had her first exhibition in Mexico thanks to Cola Alvarez Bravo.
Read more
Read less