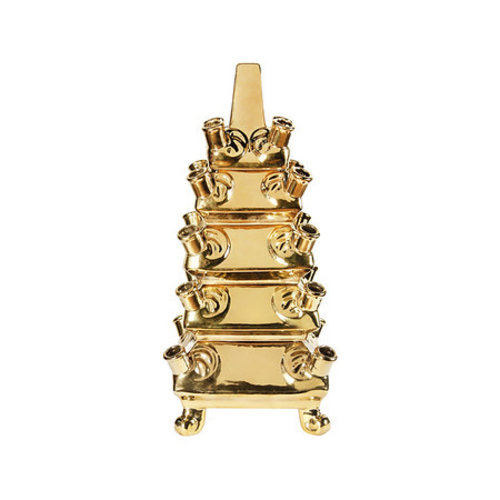 Golden Rijksmuseum tulip vase limited edition
The layered vase of the Rijksmuseum is now temporarily in gold! Limited edition! The beautiful layered vase is now temporarily available. The design is based on a Flower Pyramid, Delft 1692-1700, made in the earthenware 'The Metal Pot by Lambertus van Een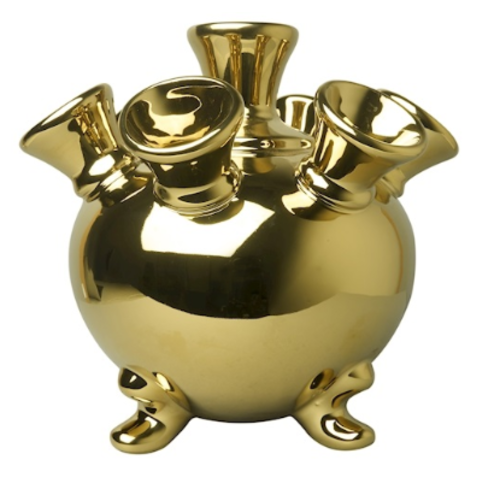 Tulip vase "Golden Age"
This glossy vase adds the luxury and richness of the golden age to your interior. 17 cm
Golden century tulip vases
This special edition tulip vases give an extra shine of luxury and richness through the golden glaze layer.
Inspired by the Dutch Golden Age. The Republic of the Seven United Netherlands went through a period of prosperity in trade, science and the arts.
Read more
Read less