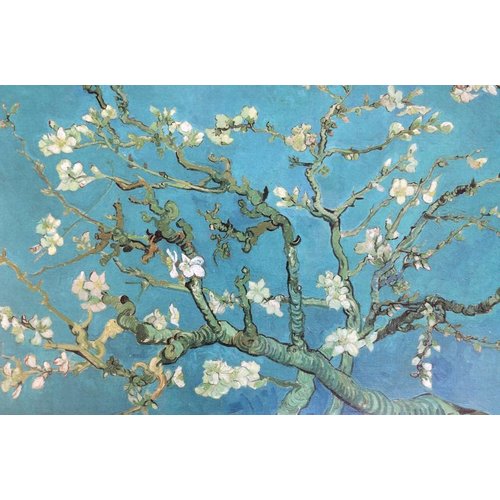 Giclee on linen van Gogh
With this beautiful replica of the almond blossoms of Vincent van Gogh you give yourself or someone else a gift with meaning. On January 31, 1890 Theo van Gogh wrote in a letter to his brother Vincent that he had a son that he would be called Vincent Will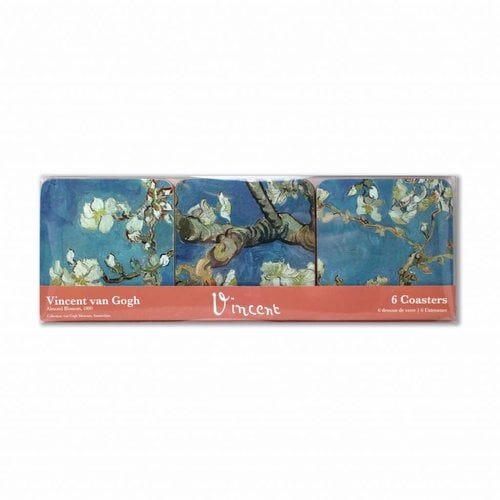 "Van Gogh" coasters
Almond blossom print on 6 coasters Size: 32 x 11 x 1 cm on cork printed water and heat resistant. Vincent Willem van Gogh Zundert, 30 March 1853 - Auvers-sur-Oise, 29 July 1890 was a Dutch painter. The Van Gogh Museum in Amsterdam is dedicated to the work
Tea towel "van Gogh"
Almond blossom print on a tea towel 100% Cotton 50 x 70 cm. Vincent Willem van Gogh Zundert, March 30, 1853 - Auvers-sur-Oise, July 29, 1890 was a Dutch painter. The Van Gogh Museum in Amsterdam is dedicated to the work of Van Gogh and his contemporaries.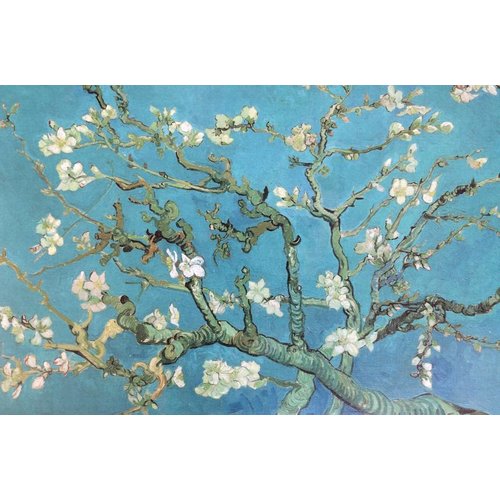 Placemat with Van Gogh print
This placemat is made of thick flexible vinyl. Easy to use and durable. The image is the Amandel blossom a symbol of new life painted by Vincent van Gogh in 1890.
14 days to change your mind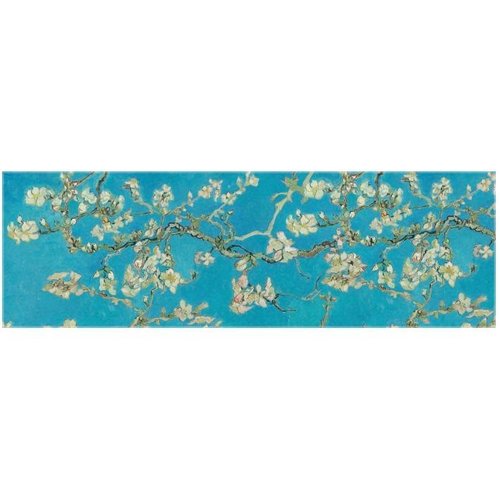 Scarf almond blossom
Nice smooth scarf with Vincent van Gogh image of the almond blossom. Dim. 145 45 cm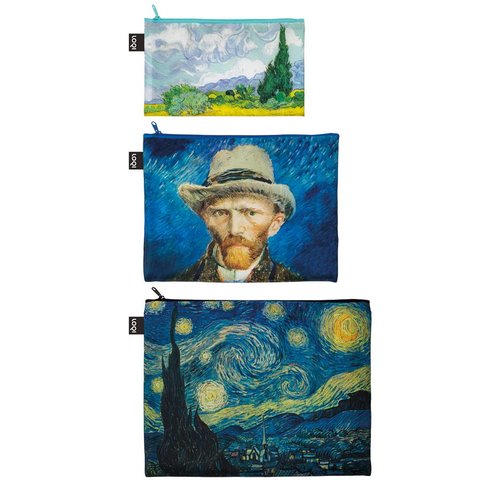 3 zip pockets van Gogh
These handy bags are perfect for storing your make-up, toothbrush, clean underwear, passport, camera or mobile phone for example. Dimensions: Mini Pocket 13 x 23 cm, Middle Pocket 20 x 27 cm, Max Pocket 25 x 32 cm.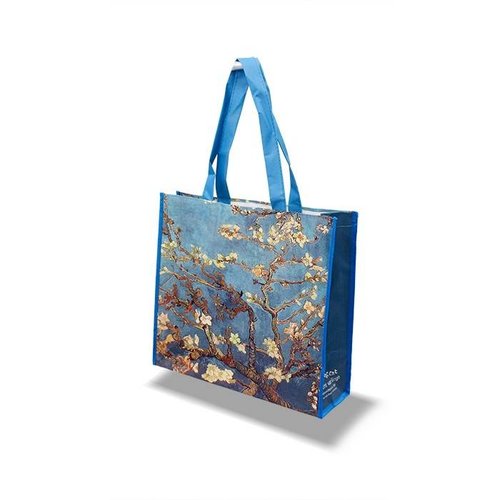 Shopper almond blossom van Gogh
Shopping bag with 'van Gogh's almond blossom' image The bag has long shoulder rods and is plasticized so that it can take a beating and some rain.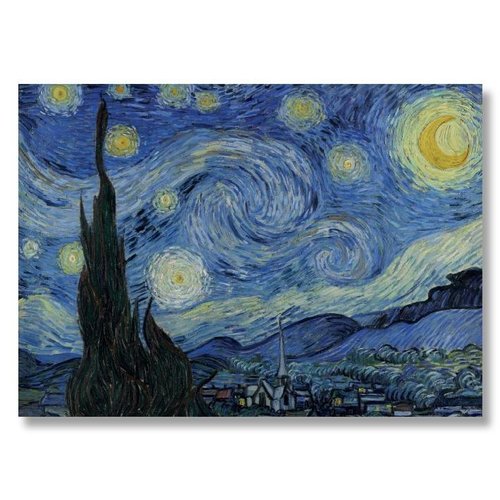 Poster Starry night van Gogh
This poster 'Starry night' is a painting by the Dutch post-impressionist painter Vincent van Gogh, whose original can be admired in the MOMA museum in New York, but this painting is now also available as a unique poster for the home.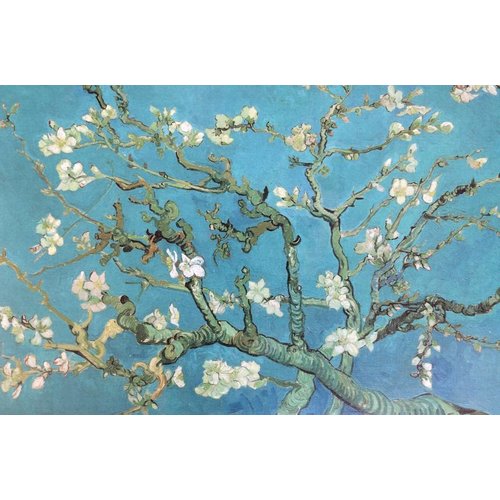 Poster van Gogh "Almond blossom"
this beautiful replica of the almond blossoms of Vincent van Gogh gives you or someone else a gift with meaning. On January 31, 1890 Theo van Gogh wrote in a letter to his brother Vincent that he had a son he would give the name Vincent Willem . Dim 50x 7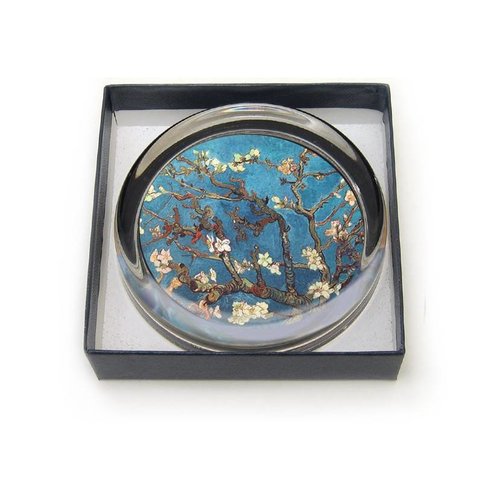 Presse Papier van Gogh "Almond blossom"
Round, transparent paperweight with the beautiful almond blossom from van Gogh. Keep all your papers in place. But is also just a beautiful object!
van Gogh "Almond blossom" tie
Beautiful tie with the Almond blooms of van Gogh. He painted this painting as a gift for the birth of his nephew. This is therefore also a nice gift at the birth of.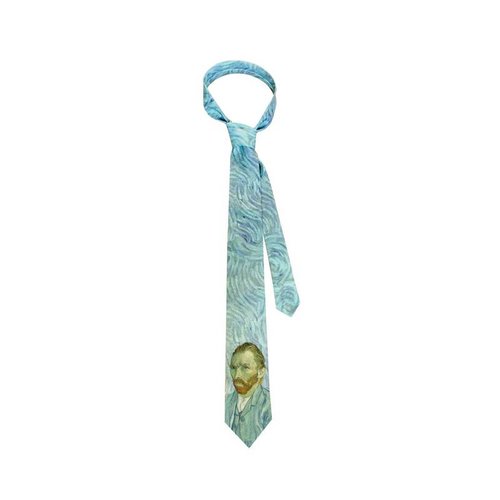 van Gogh self portrait tie
Beautiful tie with self-portrait by van Gogh. There are no photographs of the great artist van Gogh. But he has made many self-portraits, so we all know what he looked like.