Puzzle "The kiss" from Klimt
The kiss is a painting made by the Austrian painter Gustav Klimt in the period 1907-1908. The painting became world famous in the flower power era and has since been depicted on postcards and posters.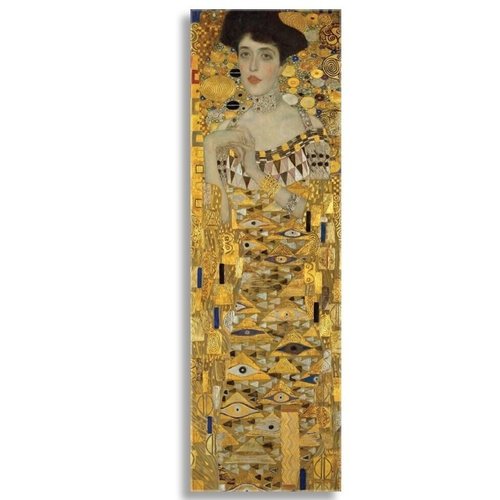 "The Woman in gold" by Klimt scarf
Who doesn't know this artwork by Klimt? He used gold powder from his father's studio who was a goldsmith to give the shine to the painting "The Woman in gold".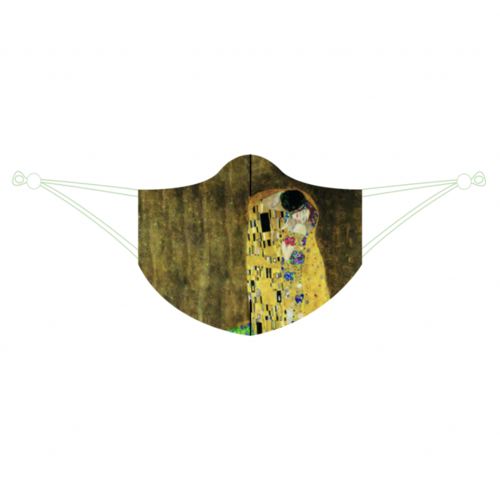 Face mask Klimt's kiss
If it has to be stylish and artistic, the makers of this mouth, nose cap, face mask thought. We have selected 5 prints for you. This is Klimt's kiss.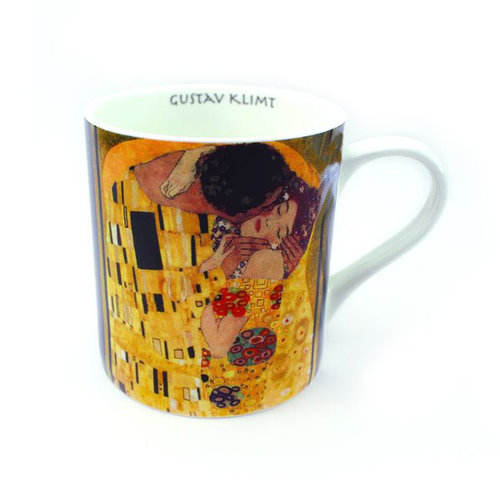 "The Kiss" Klimt cup
Fine cup with print around De Kus, the famous painting by Gustav Klimt. Klimt has used gold in the background of the painting, using different techniques at the same time.
14 days to change your mind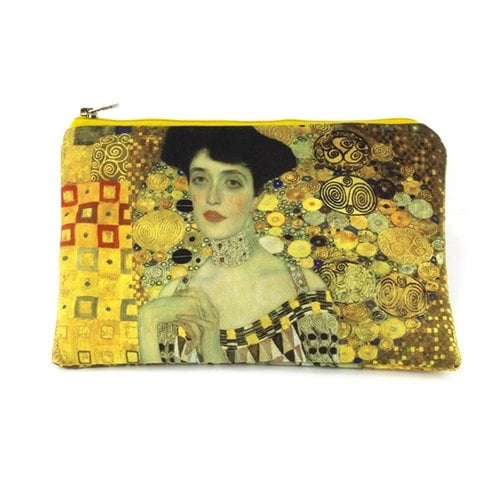 make-up bag / pencil case Klimt
Make-up bag of sturdy padded material with a picture of Mondrian. Also handy for your cards, money, travel papers, pens, etc. 13 x 21cm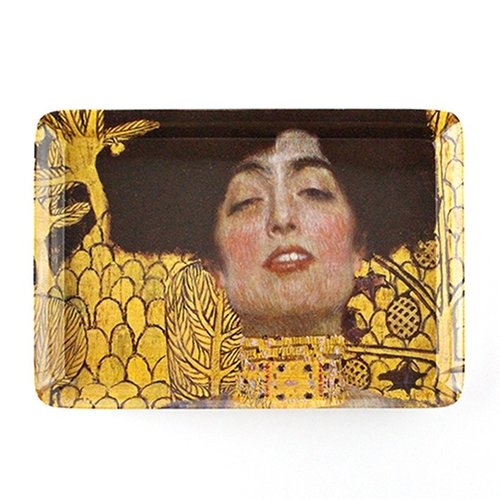 "Judith" van Klimt Tray
Small tray for 2 cups of tea, coffee or a festive treat. 21 x 14 cm. An important part of the appeal of the work is furthermore the special decorative effect. Judith's face is shown with an almost photographic precision, embedded in a background full of g