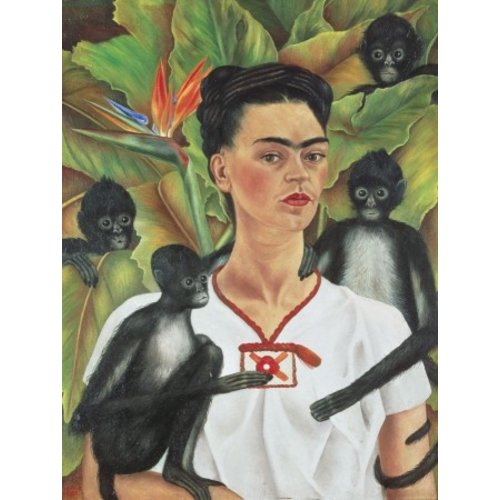 Frida Kahlo puzzle with her monkeys
In this self-portrait in the garden of her house (the Blue House in Coyoacán), Frida kept several monkeys. They often appear in her self-portraits.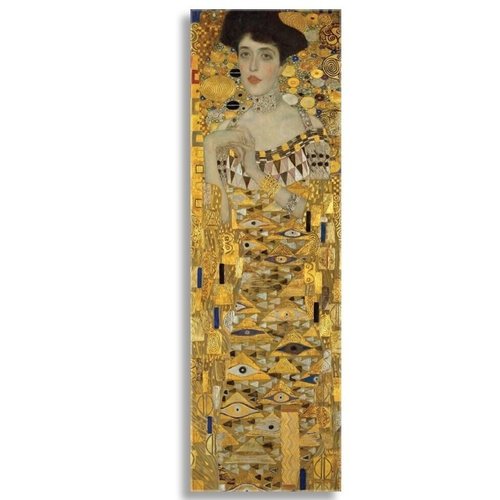 "The Woman in gold" by Klimt scarf
Who doesn't know this artwork by Klimt? He used gold powder from his father's studio who was a goldsmith to give the shine to the painting "The Woman in gold".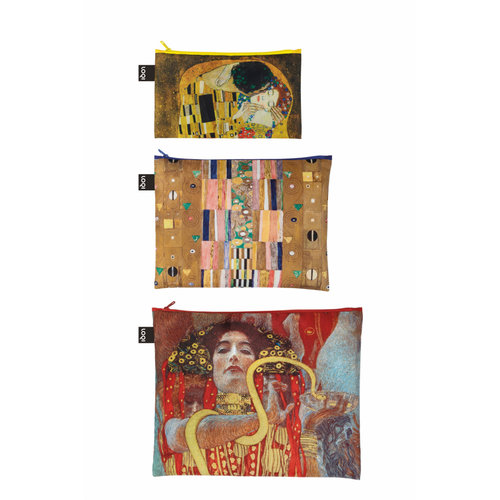 3 Zip pockets Klimt
With 3 beautiful images, these handy bags are perfect for storing your make-up, toothbrush, clean underwear, passport, camera or mobile phone. Dimensions: Mini Pocket 13 x 23 cm, Middle Pocket 20 x 27 cm, Max Pocket 25 x 32 cm.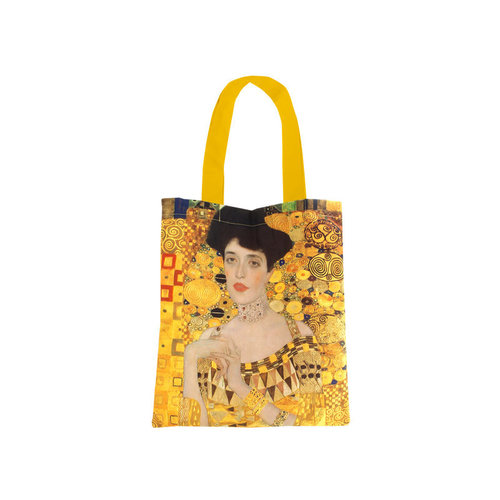 Cotton bag with Adele Bloch-Bauer by Klimt
Beautiful bag, really beautiful quality and a durable eye-catcher. Can also be worn on the shoulder due to the long handles. Washing machine; hot water size; 35 x 46 cm
14 days to change your mind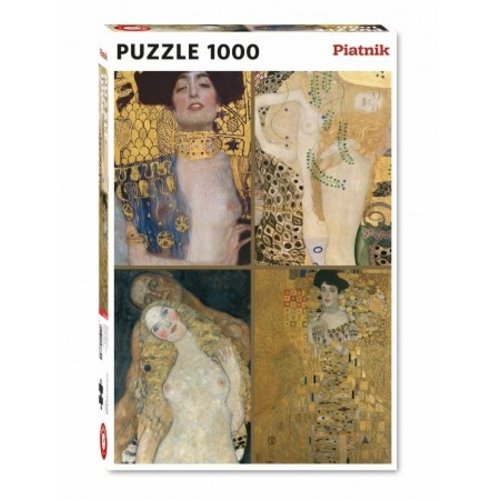 Puzzle the Klimt collection
Four famous works of art together make this beautiful puzzle by Gustav Klimt. Art puzzle of 1000 pieces. Size: 68 x 48 cm.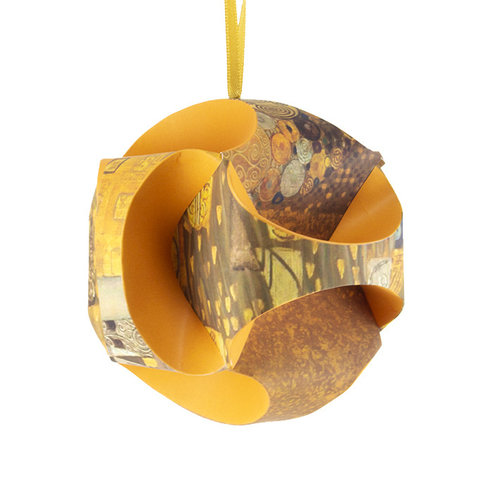 Christmas bauble 'Klimt' foldable
You or the children can fold this art bauble together. The ribbon is already on and scissors or glue are not necessary. The diameter is 8 cm.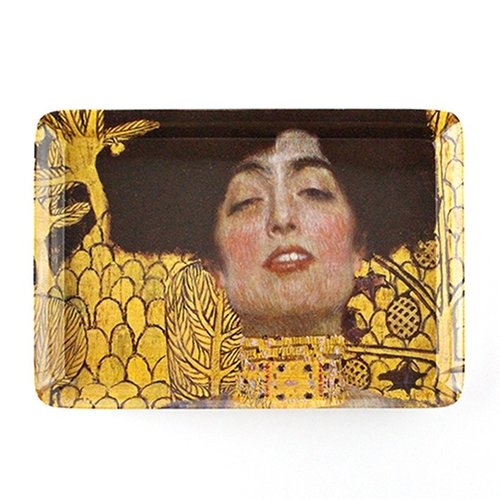 "Judith" van Klimt Tray
Small tray for 2 cups of tea, coffee or a festive treat. 21 x 14 cm. An important part of the appeal of the work is furthermore the special decorative effect. Judith's face is shown with an almost photographic precision, embedded in a background full of g