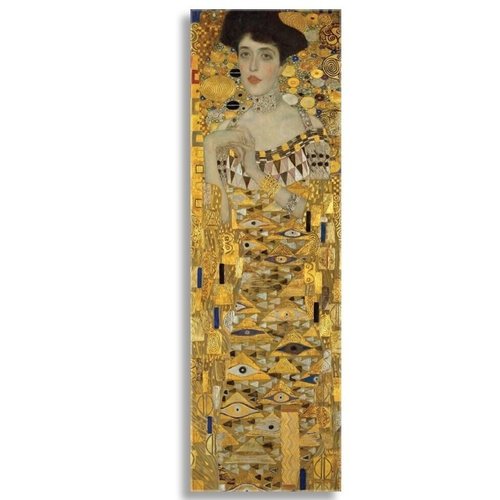 "The Woman in gold" by Klimt scarf
Who doesn't know this artwork by Klimt? He used gold powder from his father's studio who was a goldsmith to give the shine to the painting "The Woman in gold".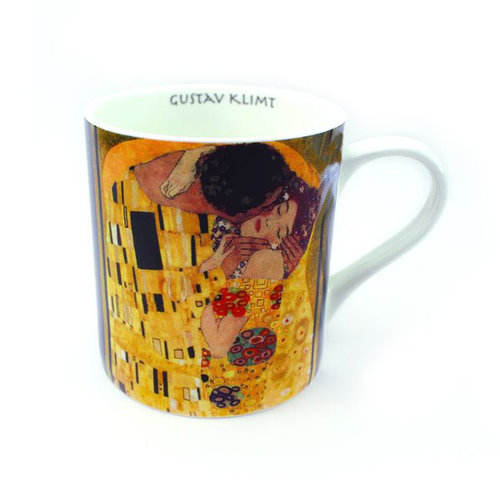 "The Kiss" Klimt cup
Fine cup with print around De Kus, the famous painting by Gustav Klimt. Klimt has used gold in the background of the painting, using different techniques at the same time.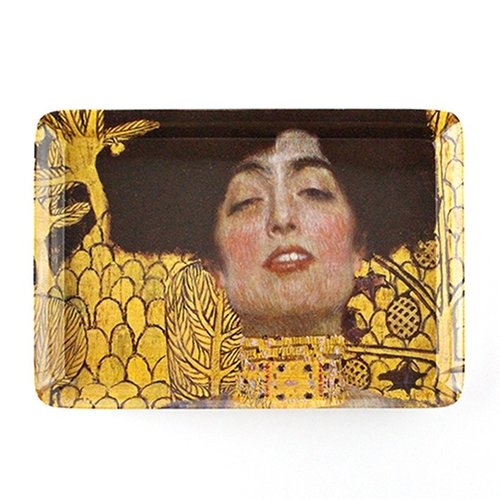 "Judith" van Klimt Tray
Small tray for 2 cups of tea, coffee or a festive treat. 21 x 14 cm. An important part of the appeal of the work is furthermore the special decorative effect. Judith's face is shown with an almost photographic precision, embedded in a background full of g