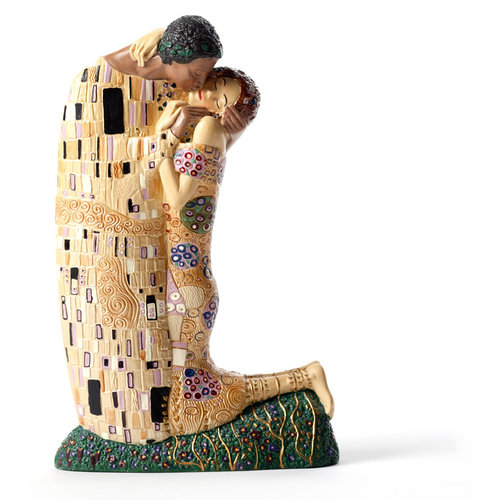 Gustav Klimt's kiss
This statue of the painting the kiss is made as a lifelike replica. The painting became world famous in the flower power era. The painting shows a large man kissing a woman on the cheek. 18 cm x 12 cm x 4 cm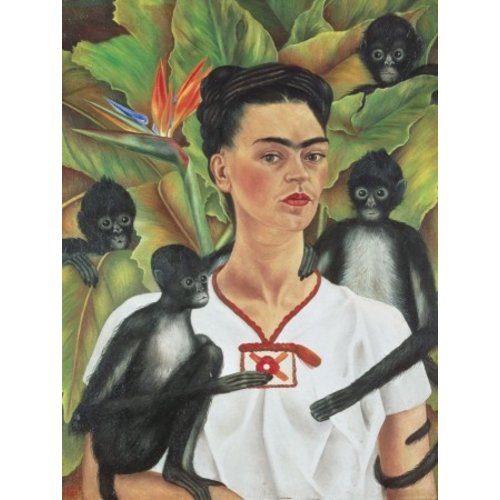 Frida Kahlo puzzle
In this self-portrait, the background is a tropical plant and that is a common theme that Frida liked to use. She posed in an academic setting.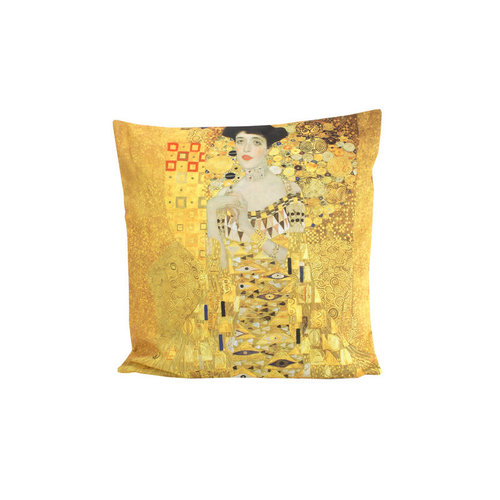 Cushion cover "Klimt"
It is considered a masterpiece of his labor-intensive "golden style", which has produced few works. Soon on your bed or sofa in the form of this beautiful pillow. 45 x 45 cm High-quality colors on both sides. With zipper. Washing machine proof.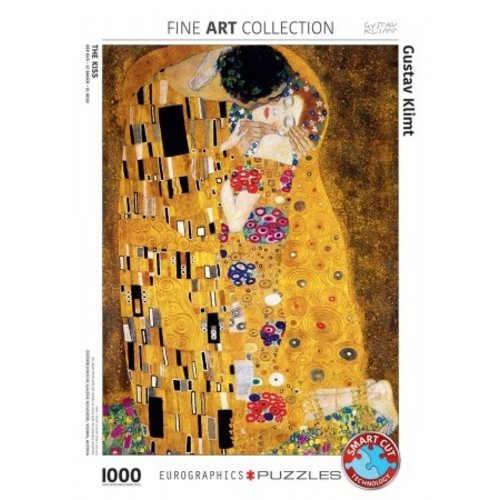 Gustav Klimt's kiss
Puzzle with 1000 pieces of a masterpiece by Gustav Klimt, the kiss. Not only puzzle but also enjoy a beautiful image that unfolds under your hands.
14 days to change your mind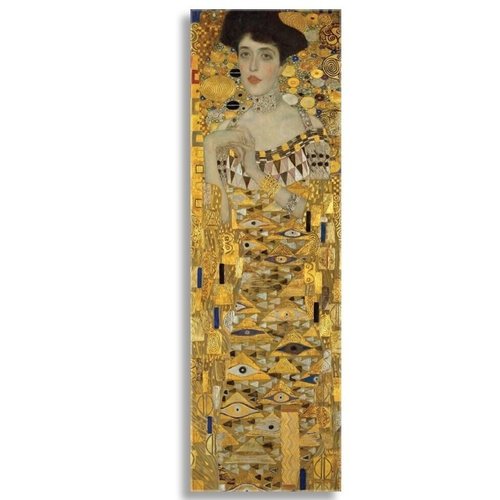 "The Woman in gold" by Klimt scarf
Who doesn't know this artwork by Klimt? He used gold powder from his father's studio who was a goldsmith to give the shine to the painting "The Woman in gold".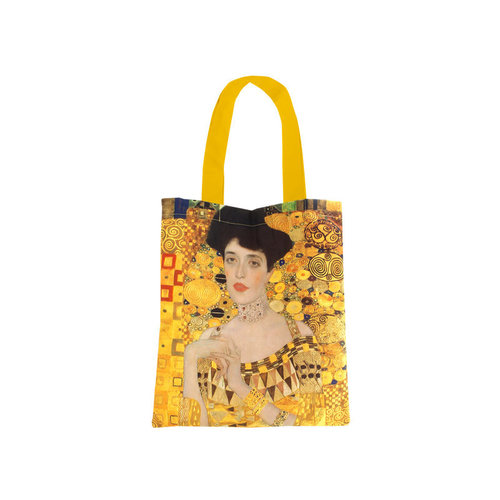 Cotton bag with Adele Bloch-Bauer by Klimt
Beautiful bag, really beautiful quality and a durable eye-catcher. Can also be worn on the shoulder due to the long handles. Washing machine; hot water size; 35 x 46 cm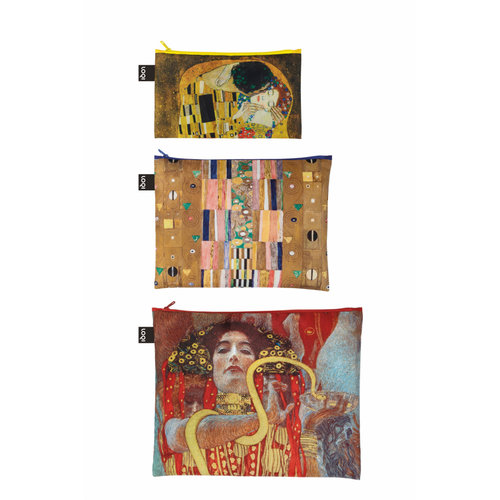 3 Zip pockets Klimt
With 3 beautiful images, these handy bags are perfect for storing your make-up, toothbrush, clean underwear, passport, camera or mobile phone. Dimensions: Mini Pocket 13 x 23 cm, Middle Pocket 20 x 27 cm, Max Pocket 25 x 32 cm.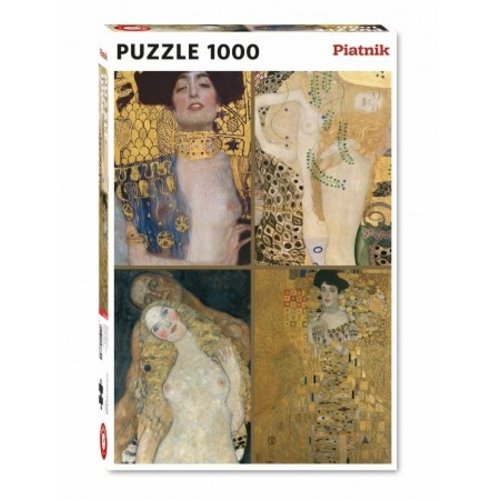 Puzzle the Klimt collection
Four famous works of art together make this beautiful puzzle by Gustav Klimt. Art puzzle of 1000 pieces. Size: 68 x 48 cm.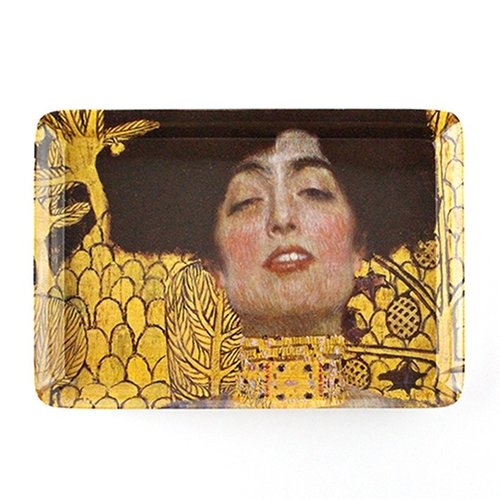 "Judith" van Klimt Tray
Small tray for 2 cups of tea, coffee or a festive treat. 21 x 14 cm. An important part of the appeal of the work is furthermore the special decorative effect. Judith's face is shown with an almost photographic precision, embedded in a background full of g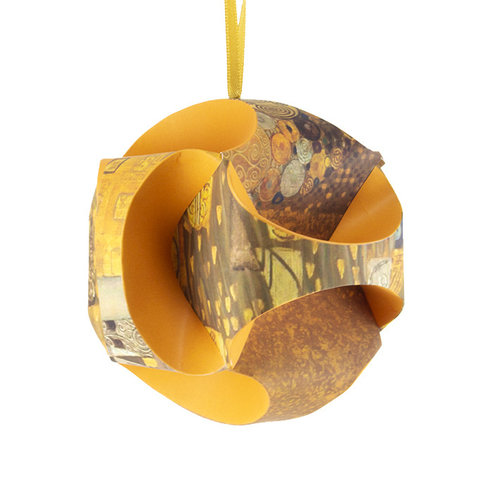 Christmas bauble 'Klimt' foldable
You or the children can fold this art bauble together. The ribbon is already on and scissors or glue are not necessary. The diameter is 8 cm.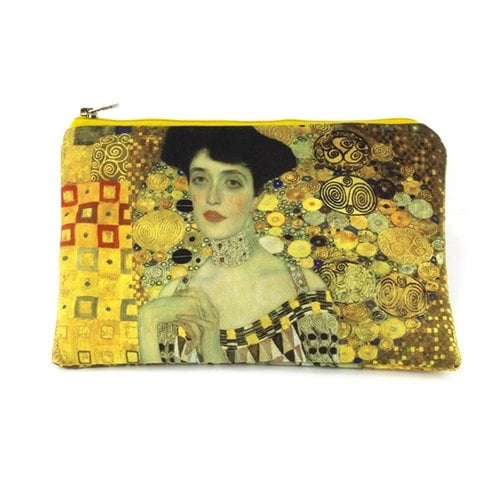 make-up bag / pencil case Klimt
Make-up bag of sturdy padded material with a picture of Mondrian. Also handy for your cards, money, travel papers, pens, etc. 13 x 21cm