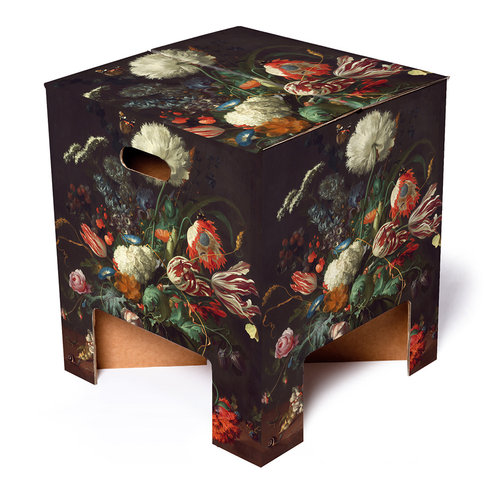 Dutch design chair flowers
This print is inspired by the beautiful flower still lifes of De Heem, stylish, sleek and sturdy. Who wouldn't want flowers in their living room? As far as we are concerned, this Chair is the pinnacle of Dutch Design. 30cm x 30cm x 34cm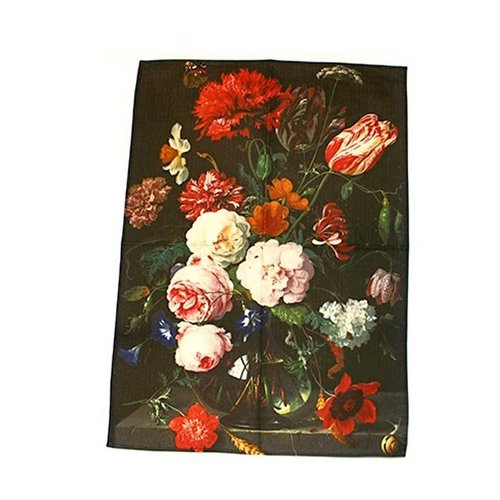 Tea towel "Tulpen" de Heem
On this tea towel the tulips from artist de Heem. 100% cotton 50 x 70 cm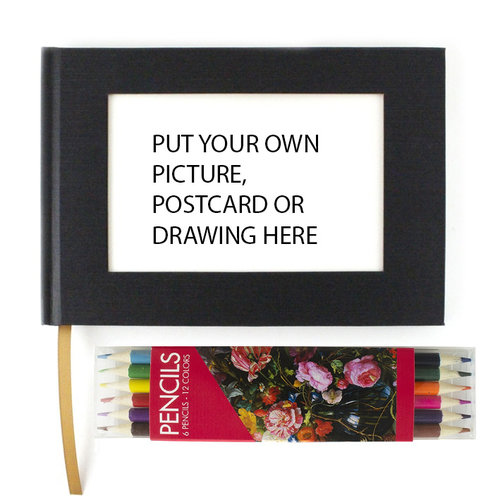 Crayons and sketchbook
Sketchbook with space on the front where you can insert your own drawing, postcard or photo. This way you create your own cover and sketchbook. The inside is provided with blank paper. And a set of 6 colored pencils with 12 different colors.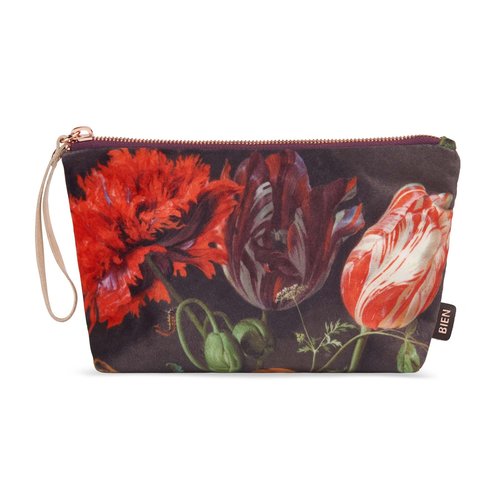 Pencil case with flowers de Heem
This beautiful pouch with a velvety soft front with an image of the flowers by Jan Davidsz de Heem, can also be used as an evening bag. The gold colored zipper with metallic leather strap give a stylish yet to the whole. 22.5 x 12 x 5 cm
14 days to change your mind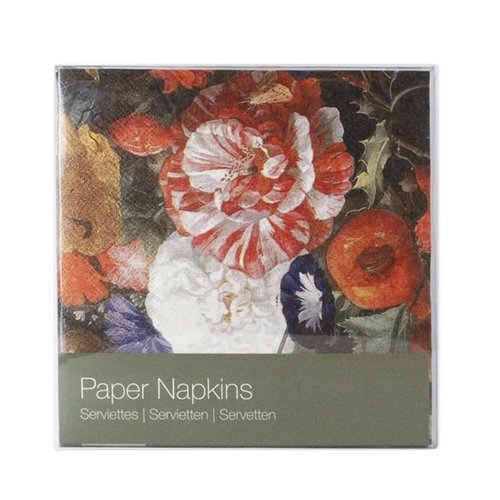 "De Heem" napkins
Beautiful paper napkins from "De Heem" a beautiful bouquet, in transparent packaging with free postcard. Set of 20 ,160 x 160 x 20mm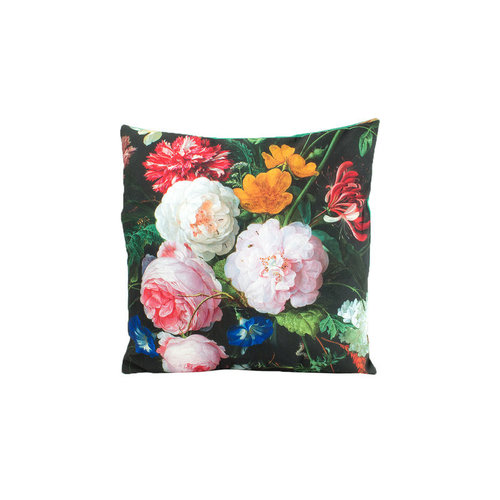 Cushion cover "Flower still life"
Cushion cover with the image of a flower still life by Van Heem. Jan Davidsz. de Heem was a very successful painter who achieved great prosperity with the sale of his paintings. 45 x 45 cm. High-quality colors on both sides. With zipper. Washing machine p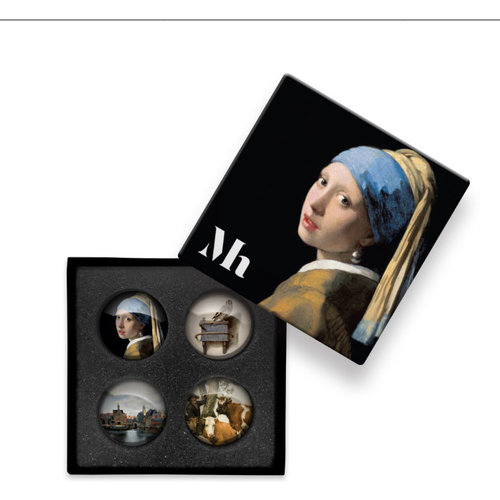 Four glass magnets in a Mauritshuis box
This beautiful gift box contains four glass magnets with famous Dutch paintings. The Girl with a Pearl Earring by Johannes Vermeer, The Goldfinch by Fabritius, View of Delft by Vermeer and The Bull. The box measures 9 cm by 9 cm. Each magnet is 3 cm in di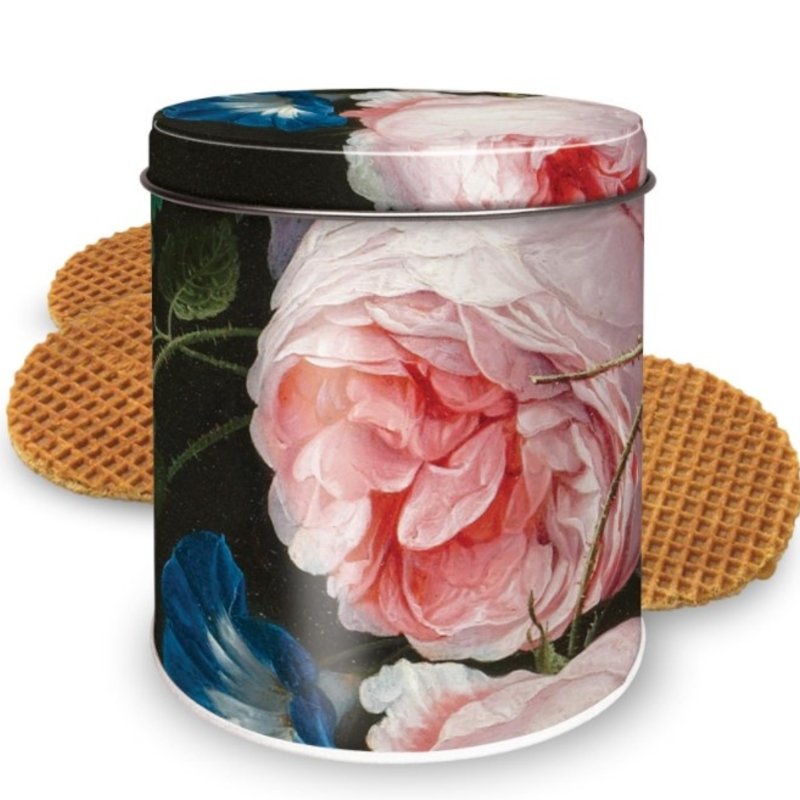 De Heem
Jan Davidsz. de Heem was a very successful painter who acquired great wealth with the sale of his paintings. His work forms a kind of synthesis between the Dutch and Flemish traditions, and both his Dutch and Flemish colleagues have been influenced by him. He was a central figure of Dutch still life painting in the seventeenth century.
He played an important role in the development of the stately still life in the second half of the seventeenth century. In his still lifes one finds a display of valuables, brought together in a composition of a theatrical, monumental character. Gold, silver, porcelain, glass, shells, flowers and fruits, textiles and musical instruments are the ingredients of these works.
Read more
Read less