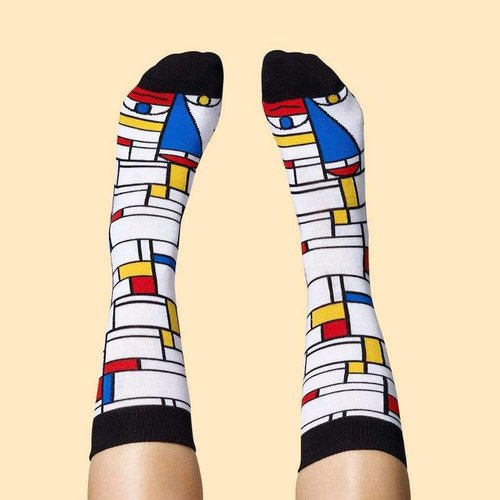 Feet Mondrian from ChattyFeet
Give the art lover humor and warm feet with these socks! One size fits all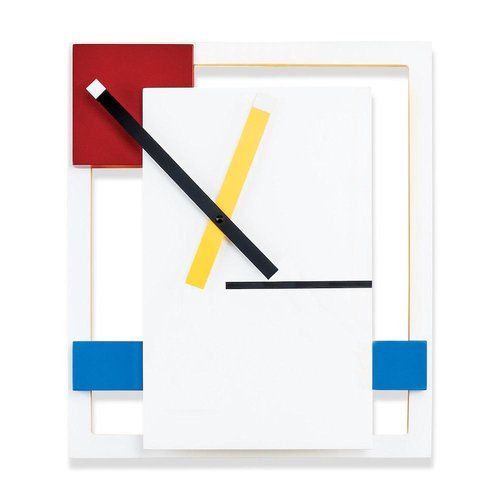 De Stijl clock
This design was produced to commemorate the 100th anniversary of the founding of De Stijl and celebrates its lasting influence.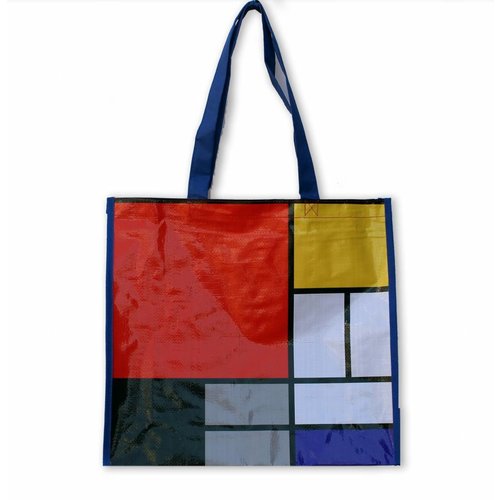 Shopper Mondriaan
Shopping bag with image of Mondriaan. The bag has long shoulder rods and is plasticized, so that it can withstand a bump and some rain.
Ballpoint pen in box "Mondriaan"
You can write brilliant texts with this luxury pen in a beautiful gift box. Mondrian will inspire you.
14 days to change your mind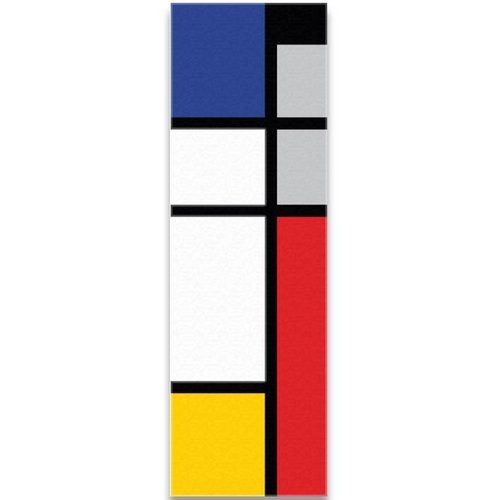 Scarf Mondrian
Beautiful smooth falling scarf with Mondrian image. Dim. 145 45 cm
Folder with cards Mondrian
Glossy card folder with a set of 10 double cards with envelopes, in 5 versions. 12 x 12 cm Without text on or in the card. Use for every occasion.
Set of wine glasses Mondrian
Two Dutch design glasses with an original design. This way you always drink a nice glass of wine together. MATERIAL Glass BOX2 pieces SIZE (LXWXH)8 x 8 x 18.5 cm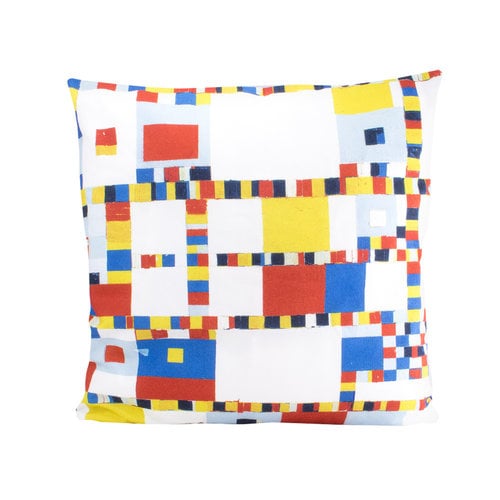 Cushion cover "Mondrian"
Cushion cover with an image of Mondrian. 45 x 45 cm. High quality colors on both sides. With zipper.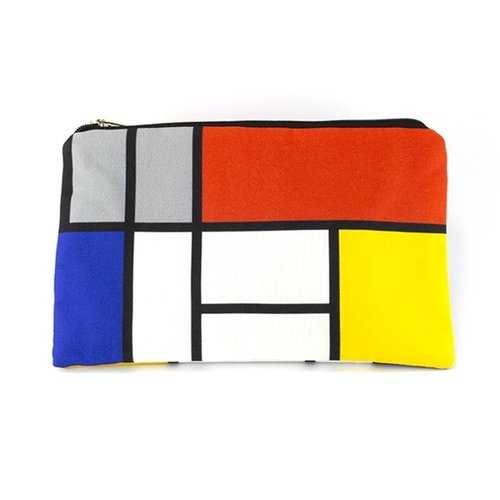 make-up bag / pencil case Mondriaan
Make-up bag of sturdy quilted material with an image of Mondrian.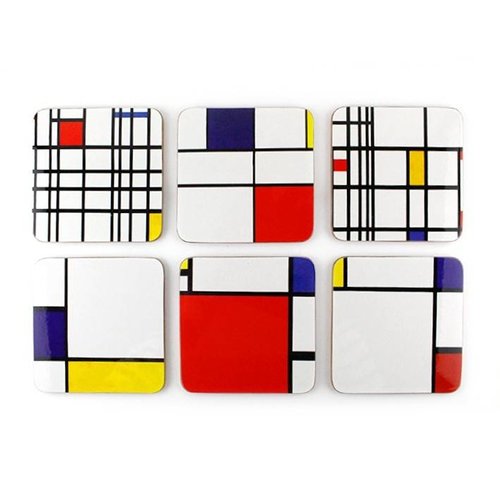 Coasters "Mondriaan"
Mondrian print on 6 coasters Size: 32 x 11 x 1 cm on cork printed water and heat resistant.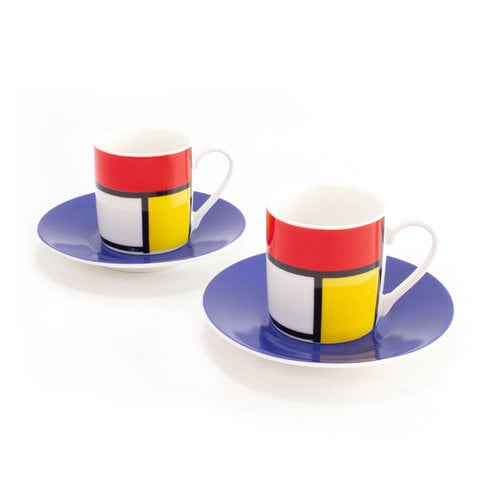 Set with 2 espresso cups Mondrian
These espresso cups show that design and functionality go hand in hand. This set of 2 espresso cups, for example, is inspired by Mondrian's famous minimalist works. Comes in luxury box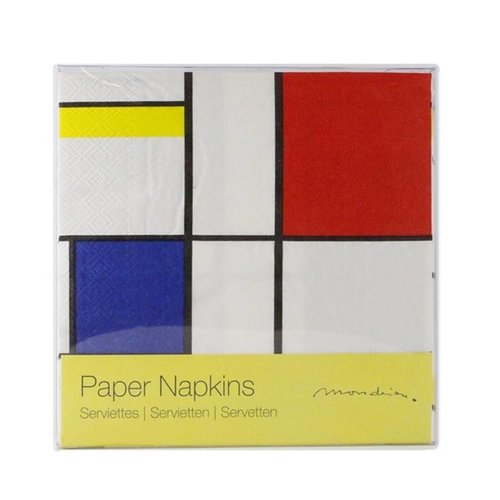 Mondriaan napkins
Beautiful set of 20 paper napkins in transparent packaging with a free Mondriaan postcard. Fun for a party with a covered table in the style of De Stijl by Piet Mondrian.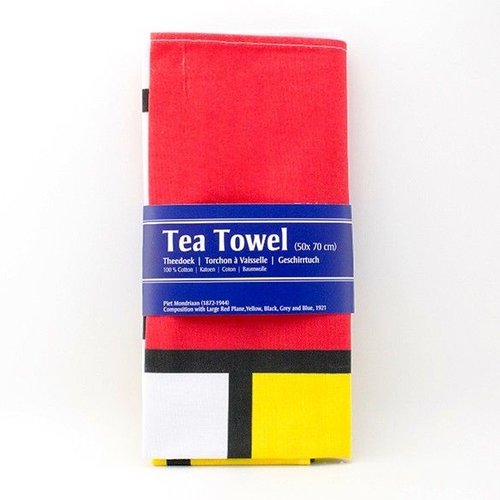 Tea towel "Mondriaan"
Tea towel with print all over. 100% Cotton 50 x 70 cm. Composition with red, yellow, black and blue of the painter Piet Mondriaan (Amersfoort, 7 March 1872 - New York, 1 February 1944). The Gemeentemuseum Den Haag has the largest Mondriaans collection in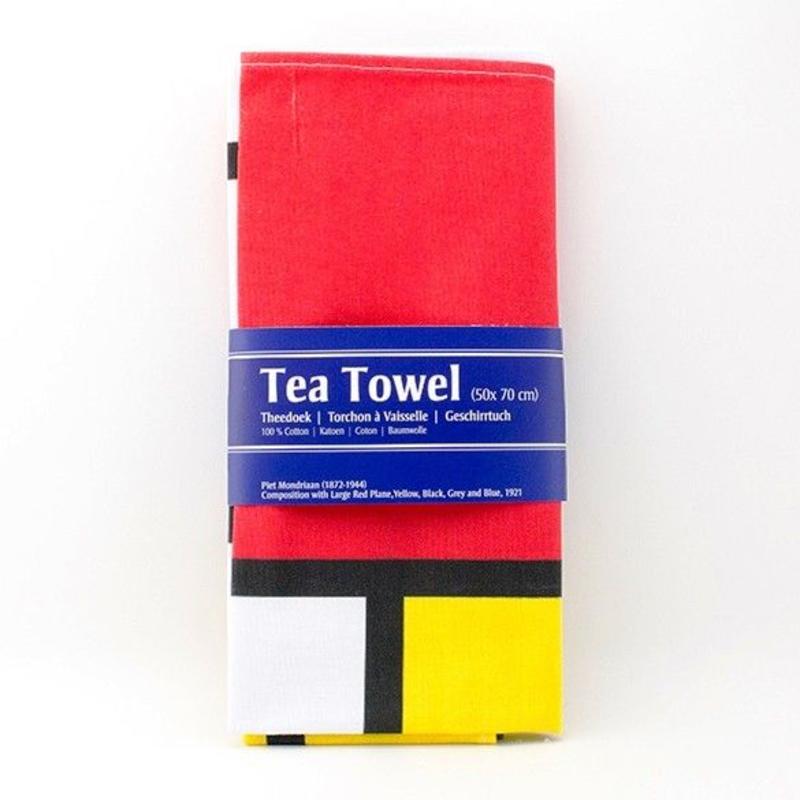 Mondrian
Mondrian's Dutch period was characterized by hard work to earn a living.
On November 28, 1910, together with Spoor, Toorop and Kickert, he founded the Moderne Kunstkring, an artists' association for progressive Dutch artists. They wanted to turn the Modern Art Circle into an Amsterdam international salon.
In June 1911 Mondrian was in Paris, where he was first confronted with Cubism. In October 1911, the first exhibition of the Modern Art Circle took place in the Stedelijk Museum, in which Mondriaan took part with six paintings.
Read more
Read less