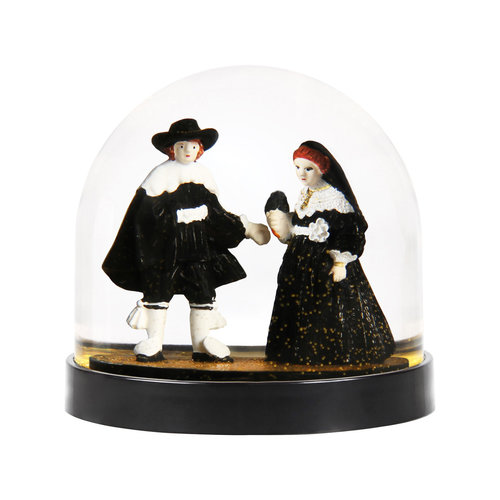 Wonderball Marten and Oopjen gold
Marten and Oopjen celebrate their being together and their restoration in this wonder ball with golden snow.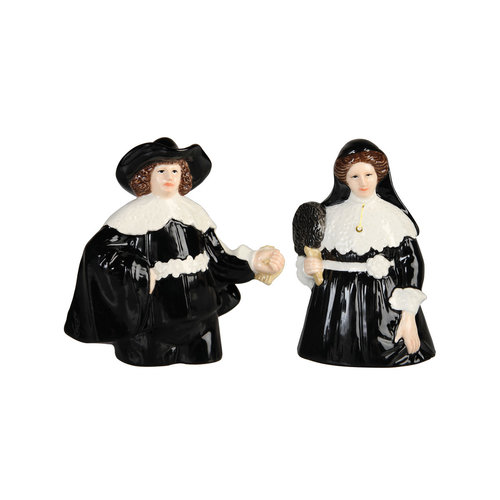 Marten and Oopjen Pepper & Salt
A real must-have, this Marten and Opjen salt & pepper set! Can't you come up with a more original gift for a wedding?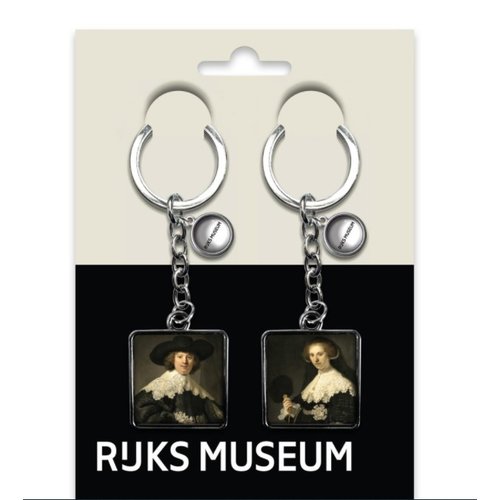 Marten and Oopjen keychains and magnets
Two key rings and two magnets with Marten and Oopjes Rijksmuseum. Both portraits are shown in full, Marten on the left and Oopjen on the right. Rembrandt painted both portraits as lifelike as possible.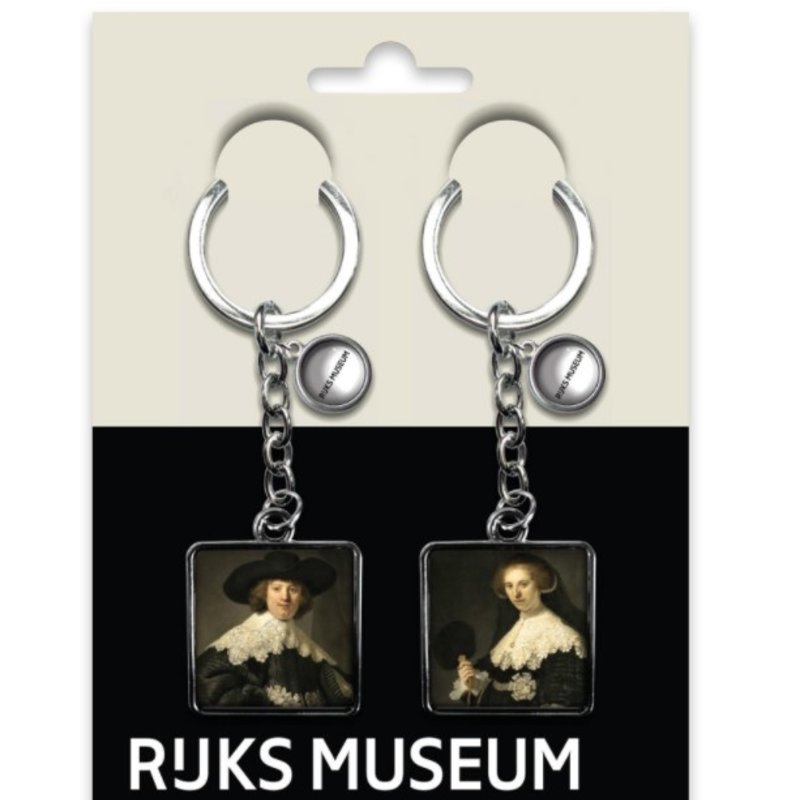 Marten and Oopjen
Both canvases were restored in the Rijksmuseum in 2017-2018. The painting with Marten was restored in the US in 1952 and that of Oopjen in 1956 in the Rijksmuseum. During the restoration in 2017-2018, an examination with macro X-ray fluorescence showed that Rembrandt had initially situated the portraits in front of a door. He later replaced that background with a black curtain. It also turned out that the layers of varnish had yellowed due to smoke damage, probably because there was a lot of smoking in the bedroom at the Rothschild family home where the paintings hung.
Read more
Read less