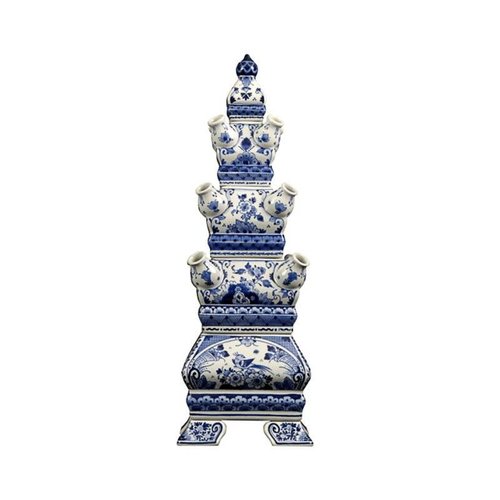 royal tulip vase
The icon of Royal Delft: the flower pyramid. The vases consist of a stack of increasingly smaller elements. Flowers can be placed in all spouts.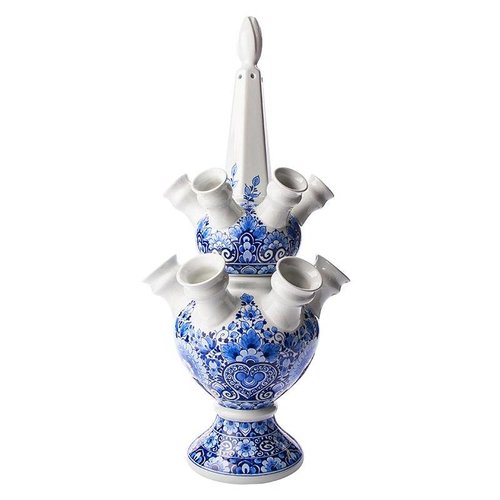 Tulip vase large 2 parts
Beautiful large hand-painted, delft blue tulip vase with floral pattern. Hollandser can not! A beautiful vase to use as an ornamental piece or as a vase for your flowers. Size: 57 cm.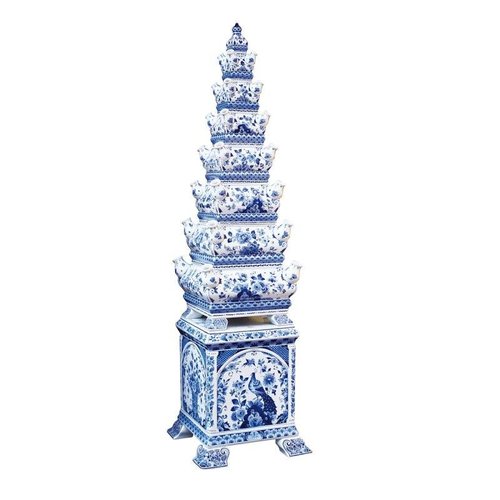 Spectacular unique pyramid shaped Tulip vase
Though the tulip nowadays is seen as typically Dutch, it is in fact an Asian product. Persians and Turks cultivated the bulbs and it was not before 1560 that they were gradually introduced in Western Europe.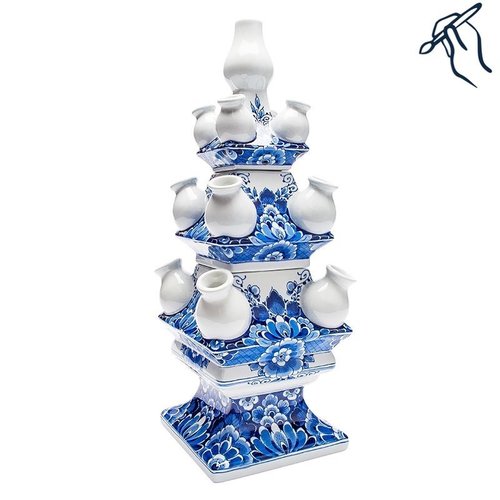 Tulip vase 3 parts handpainted
Hand painted tulip vase. A flower pyramid is also called this tulip vase with blue flower motif. This vase consists of 3 parts, so there is always a compartment for water. 40 cm high.
14 days to change your mind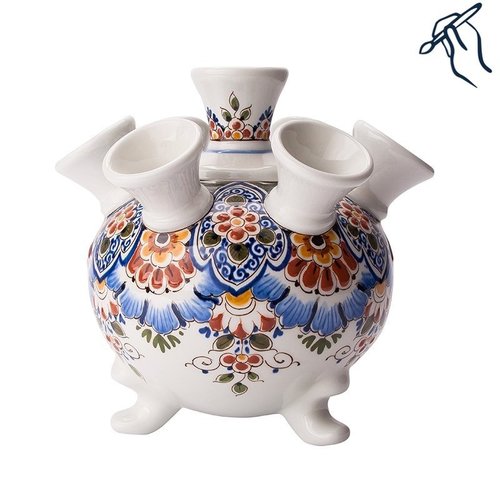 Tulip vase handpainted on legs
This beautiful colored tulip vase is painted by hand. The brick red paint is extra this and therefore gives a nice relief. 17 cm.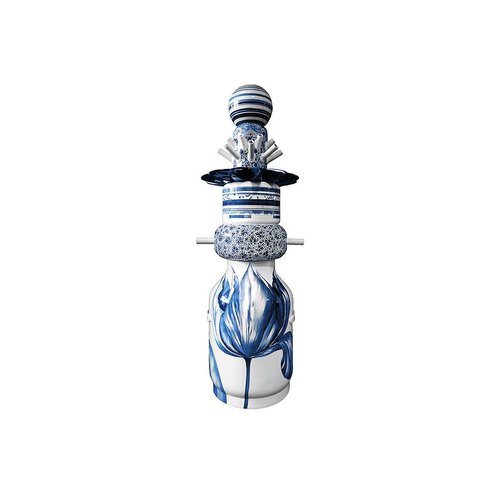 Hand painted tulip vase by Richard Hutten
Pioneering modern design by designer Richard Hutten. The Delft Blue art object Stapel Blauw that Richard Hutten designed for Heinen Delft Blue stands out for its size (1.5 meters high) and the challenging design. It is made up of six separate objects, eac
Hand painted tulip vases
It is often thought that the first tulip vases were made when tulips were a status symbol and were almost priceless at the time of the tulip mania, but tulip vases date back to King Stadholder William III and his wife Mary Stuart. Then the first flower holders with spouts were made, possibly because Mary Stuart launched the fashion to bring fresh flowers into the house. The English princess had several vases made at the De Grieksche A in Delft, designed by Daniël Marot.
Until her death, Mary Stuart continued to order vases in Delft, where at that time about 900 porcelain bakers worked in about thirty plateau bakeries. Soon after her death, the tulip vases became out of fashion again. But nowadays the tulip vase is back. This way you can see that really good design always remains!
Read more
Read less