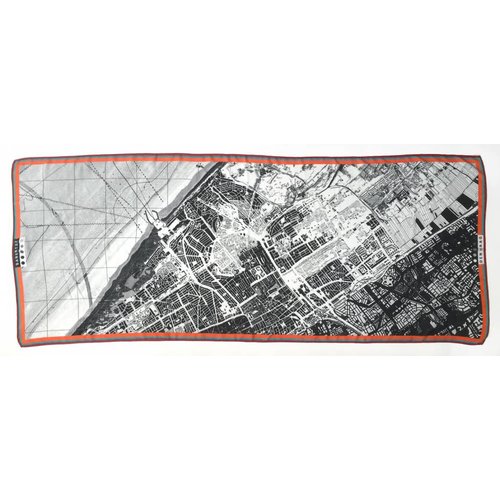 Hague scarf cashmere / modal
Beautiful scarf with pattern Hague. Dimensions 70x 170 cm. Cashmere / modal. Color black and white with orange, blue, burgundy edge. The scarf comes with 3 pins.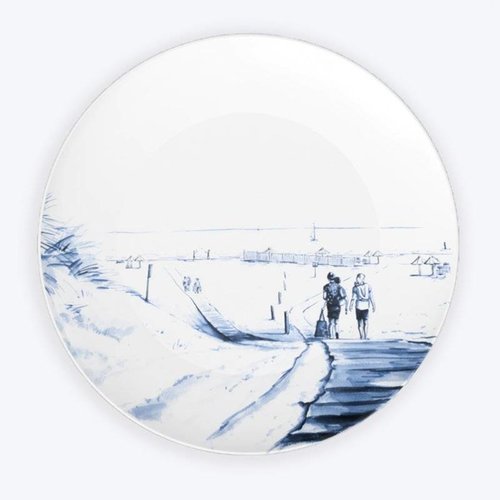 Beach plate Delft blue
A very nice gift with nostalgic images that are still very contemporary. 25cm Packed in a nice box and with an iron to hang up.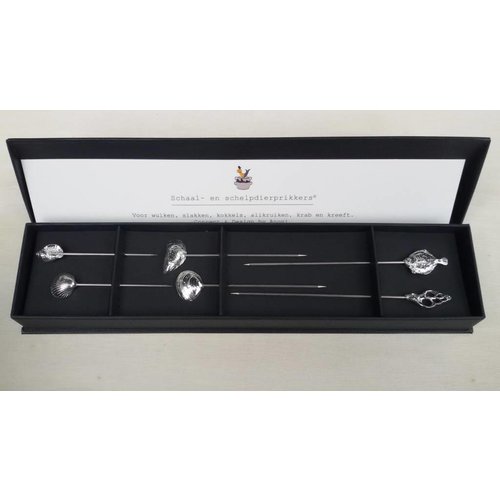 Zeeland seafood skewers
It used to be common to eat seafood with a pin or needle from the sewing box. In response to this, this wonderful set of shellfish and shellfish skewers. The skewers are a pure pewter product and traditionally molded in the Netherlands.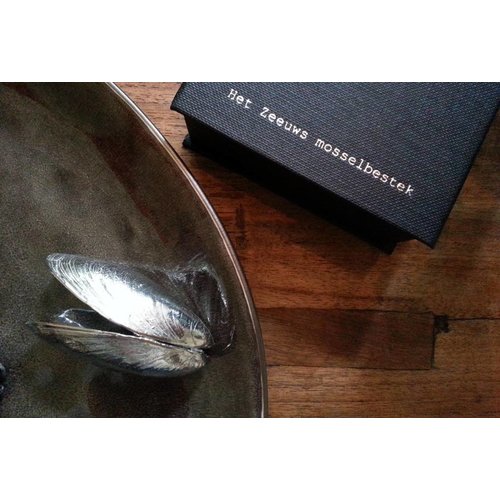 The Zeeland mussel cutlery
This Zeeland mussel cutlery is the perfect gift for every mussel fan! The silver-colored mussel uses a special feather, which makes it work just like a real mussel.
14 days to change your mind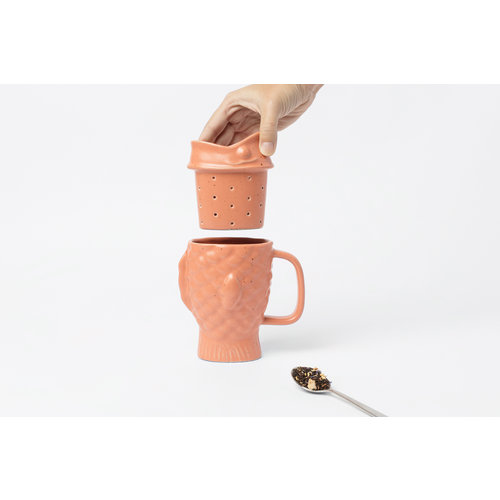 Tea mug "Fish"
Large mug in soft color with tea filter for your favorite loose tea. For the zodiac sign, for the beach lover, colleague, and tea lover, a unique gift.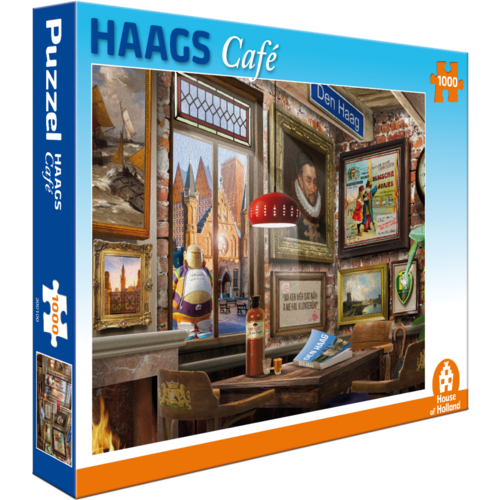 Puzzle The Hague cafe
Home to the Hague café! You will puzzle into a café in The Hague with Harry from The Hague, the Ridderzaal and the skyline of The Hague in the background.