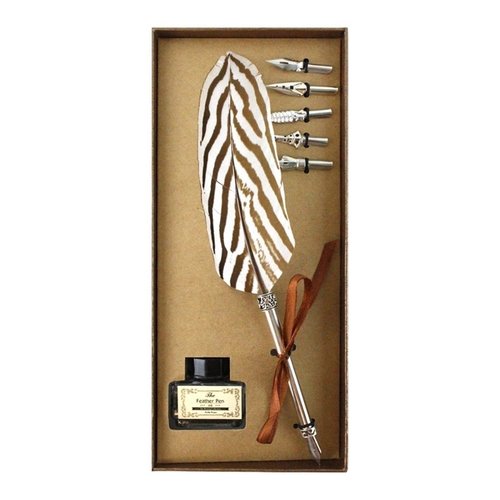 Calligraphy fountain pen set with pheasant feather and ink
Feather with fountain pen set for fine calligraphy. Six different crowns for different writing effects. A jar of ink is also included and the whole is packed in a beautiful gift box.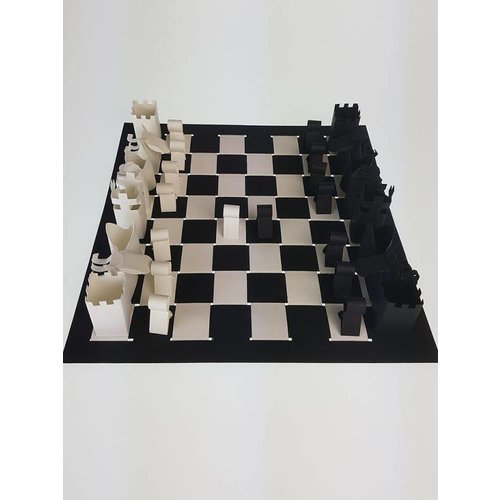 Folding plate chess game
Piet design has developed a brilliant new product. With this package you can make a complete chess game, including chessboard. The pieces are about 4 cm high. The chess board is 24 x 24 cm.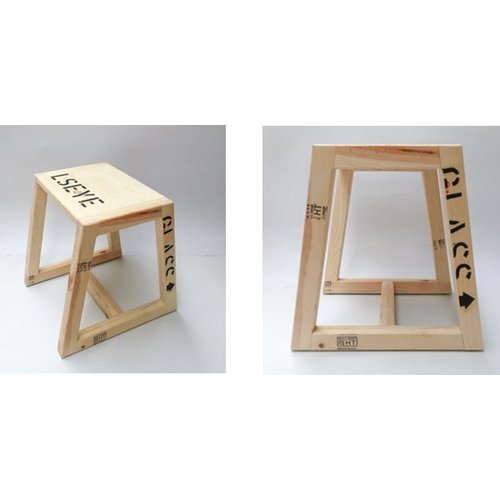 Stool from museum box
Sustainable Dutch design of museum crates, Every stool is different, because the print of the crates is slightly different every time. So you have a unique stool in the house! Perfect as an extra seat or as a side table.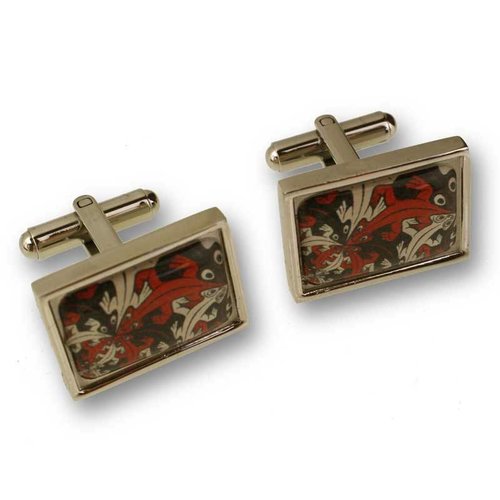 Escher cufflinks
Set of two polished stainless steel cufflinks. Packed in gift box. Gift Box Dimensions: 66 x 66 x 26mm
14 days to change your mind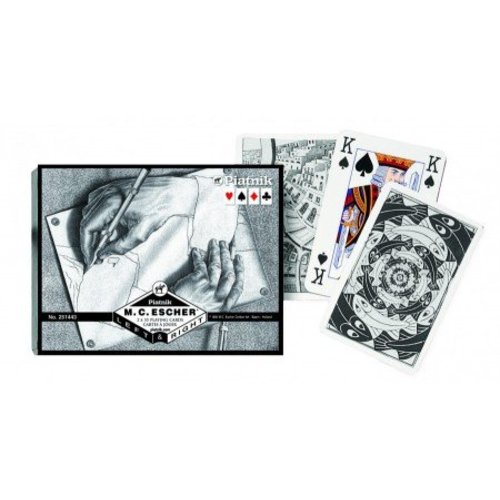 Escher Left & Right Playing Cards - Double Deck
Two sets of playing cards in a gift box. The back of each set of cards is printed with an Escher drawing. The front of the box has the print 'Signing Hands'. The cards are in bridge format (57 x 89 mm).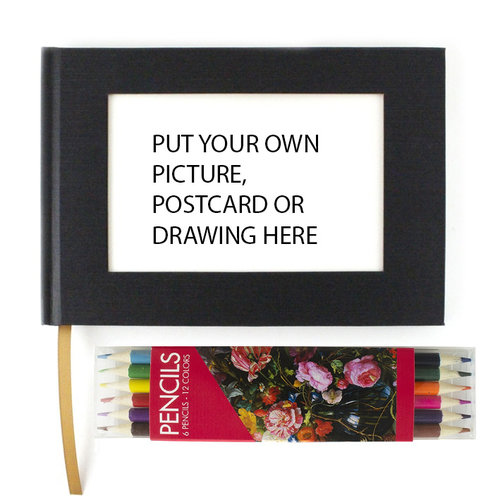 Crayons and sketchbook
Sketchbook with space on the front where you can insert your own drawing, postcard or photo. This way you create your own cover and sketchbook. The inside is provided with blank paper. And a set of 6 colored pencils with 12 different colors.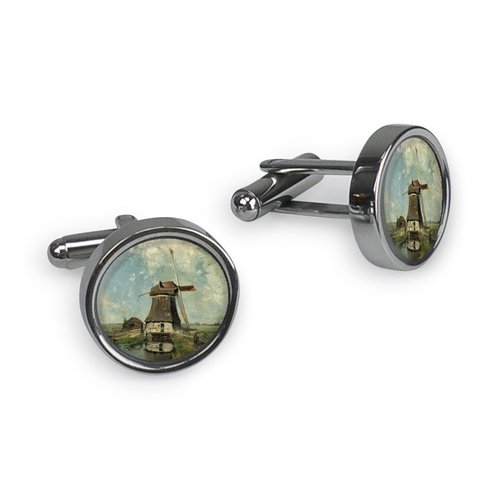 Mill cufflinks
Set of two polished stainless steel cufflinks. Packed in a luxury gift box. Gift box Dimensions: 66 x 66 x 26mm