Square Delft Blue tulip vase
Tulipvase, Delft, square. Height: 17 cm
Folding Vase - Dutch Design
When is something a packaging and when is a utensil? Coen van Ham searched for his graduation project at the Design Academy Eindhoven and devised K'Do Ding. An environmentally friendly, reusable packaging.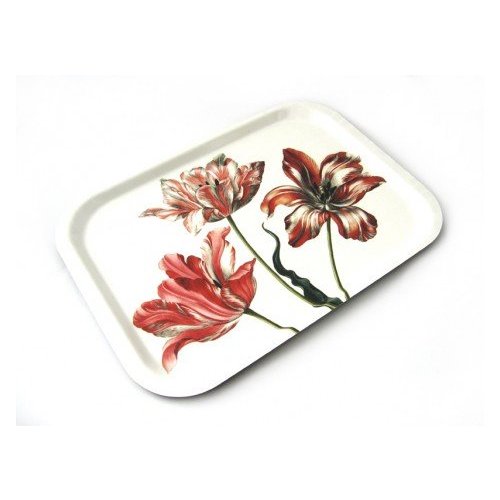 Tray - Three Tulips from Merian
Melamine tray with image of Maria Sybilla Merian's 'Three Tulips'. The German artist and entomologist studied insects and plants throughout her life to make the most beautiful drawings.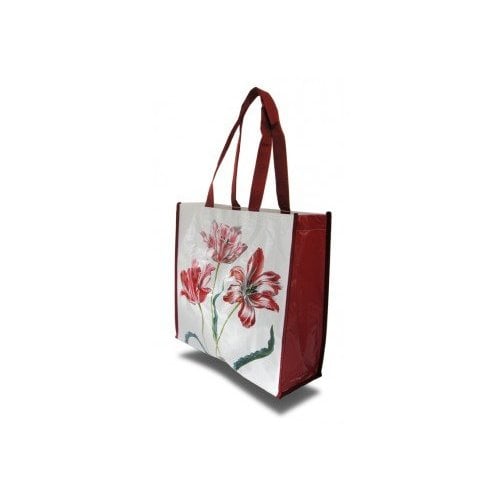 Shopping bag Tulips
Shopping bag with long handles and a "Three Tulips" print by Maria Sybilla Merian
14 days to change your mind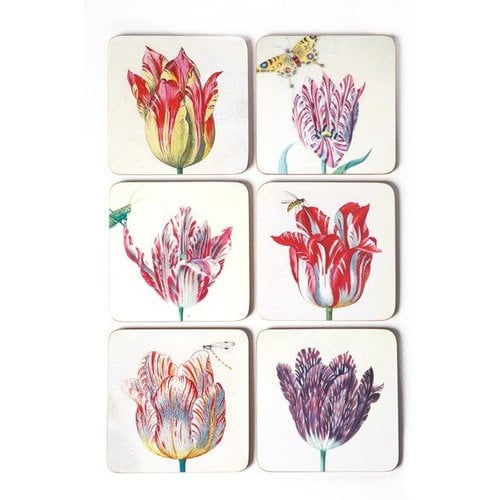 Coasters
Coasters, tulips, Jacob Marrel (1613-1681). Easy to clean, coasters with a cork layer, heat-resistant laminate surface, presented in a transparent box.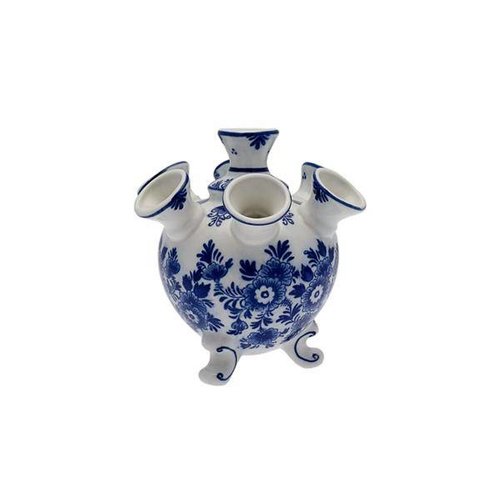 Tulipvase blue flower small
Smaller variant tulip vase on legs with blue bloemen.13cm high
Round Delft blue tulip vase
This tulip vase has a real Dutch Delft blue design. The vase is round and not too big, making it perfect for on the table. With space for 7 tulips.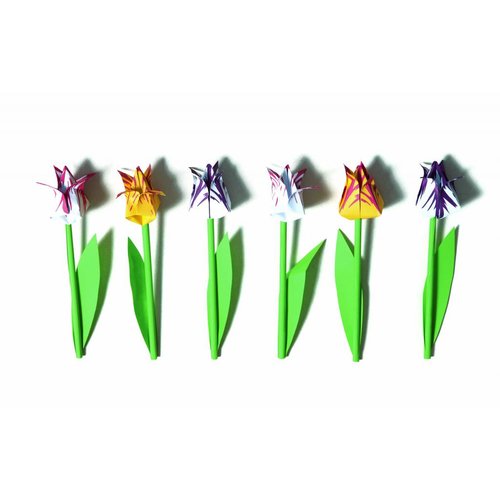 Foldable Tulip
Foldable Tulips, no need to use glue or scissors. Sold at Museumshop The Hague.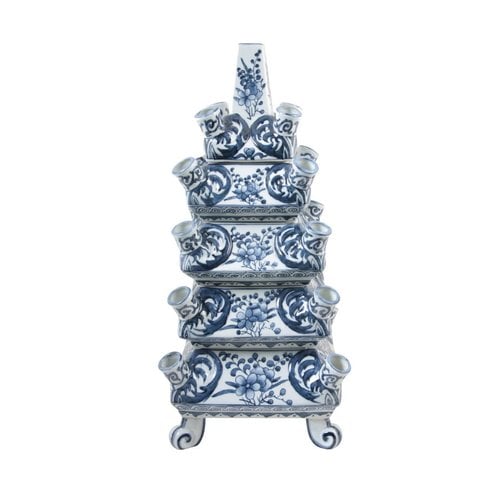 Stack Vase Blue White
This stack vase is a beautiful decorative object in your home! The vase has been specially designed and made for the Rijksmuseum in Amsterdam. Each layer of this stack vase can be filled with water.
Tulip vase Delft blue porcelain with 5 spouts 21.5 x 6.5 x 20.5 cm
This Tulip vase in classic Delft blue has space for 5 flowers. 21.5 x 6.5 x 20.5 cm
Royal pyramid
The icon of Royal Delft flower pyramid. The vases consist of stacks of increasingly smaller elements. In all the spouts may be positioned flowers.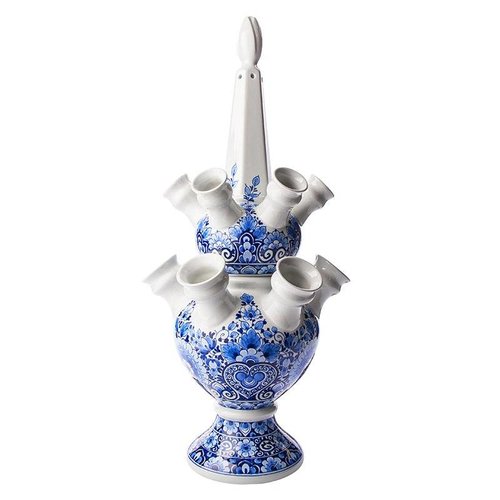 Tulip vase large 2 parts
Beautiful large hand-painted, delft blue tulip vase with floral pattern. Hollandser can not! A beautiful vase to use as an ornamental piece or as a vase for your flowers. Size: 57 cm.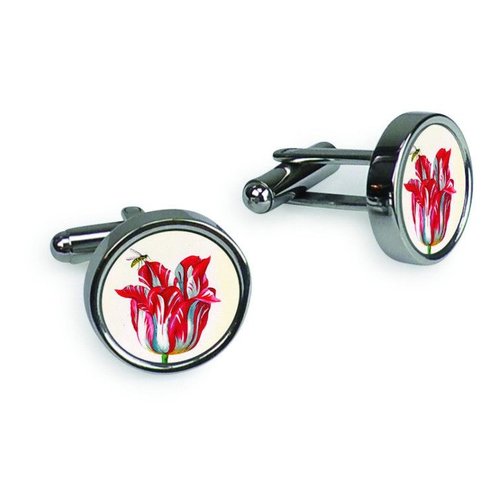 Cufflinks Delft blue - Copy
Beautiful stainless steel cufflinks with nice Dutch landscape. Delivered in nice gift box.