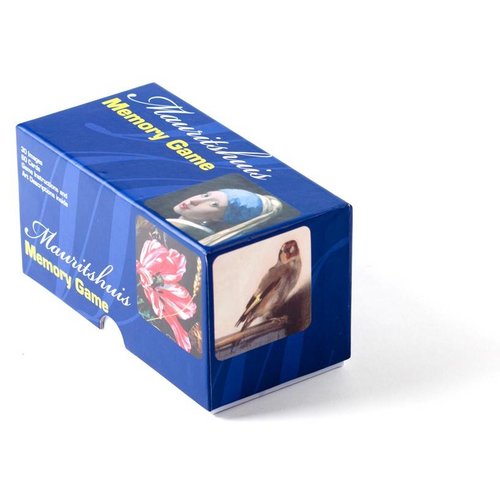 Mauritshuis Memory
Try to beat the kids in this game! This edition consists of the masterpieces from the Mauritshuis, including of course the Goldfinch and The Girl with a Pearl Earring.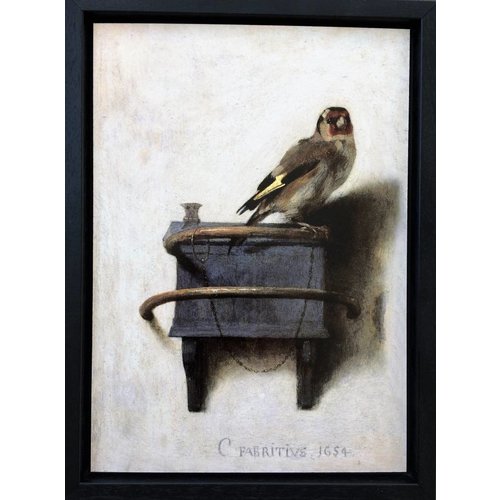 Goldfinch in frame
True-to-life print of the goldfinch in black frame, a painting by the Dutch painter Carel Fabritius from 1654.Dim including frame 28 x 38 cm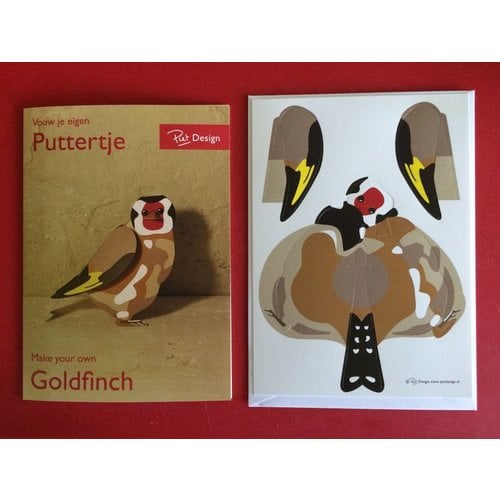 Goldfinch Double card + envelope
Original card including self-folding Goldfinch fun for birthday, Christmas, or just because. Easy to fold together without glue or scissors.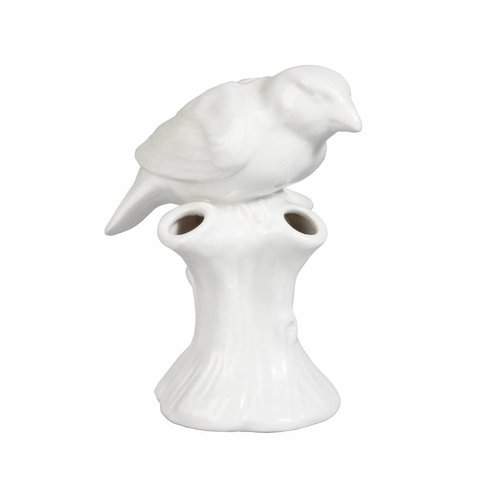 Puttertje vase
What a nice vase, with space on two sides for flowers. 8.5 x 11.5 x 13 cm porcelain
14 days to change your mind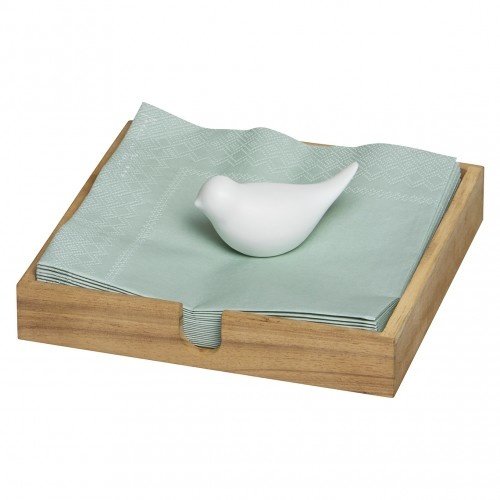 Goldfinch napkin holder
Porcelain Goldfinch with wooden napkin tray. This is really a must have to complete the holiday breakfast or dinner table. Finish it off completely with one of our art napkins.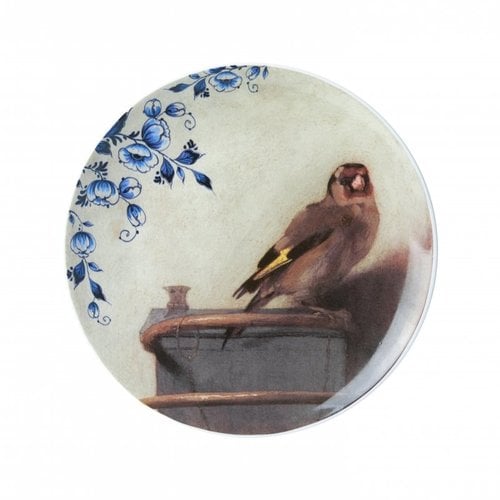 Goldfinch plate with Delft blue
The goldfinch on a Delft blue plate! Ready to hang on your wall, give as a gift or serve something tasty. The Goldfinch from the Mauritshuis, at your home. 20 cm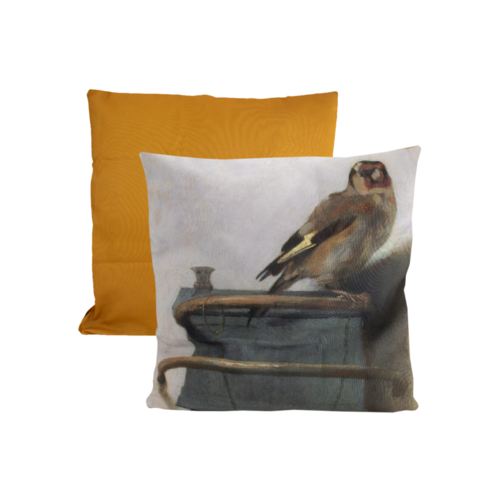 Goldfinch cushion cover
Nice quality cushion cover with Het Puttertje by Fabritius. The original hangs in the Mauritshuis, but you can have it on the couch! High quality colors on both sides. With zipper. 45x45cm. Washing machine proof, (excluding inner cushion).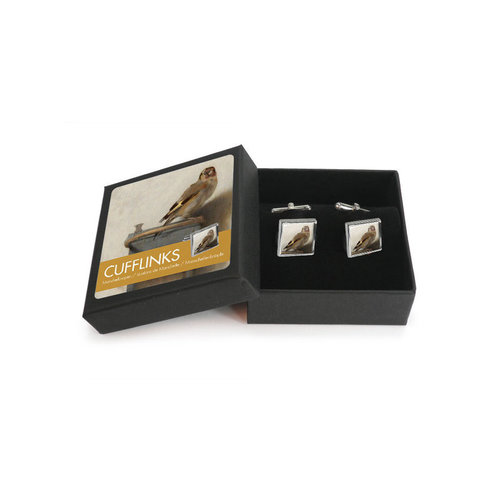 Cufflinks with The Goldfinch
Be arty chic and wear the goldfinch with style. These beautiful luxurious cufflinks feature a work by Carel Fabritius, Het Puttertje, made of polished stainless steel in a beautiful gift box.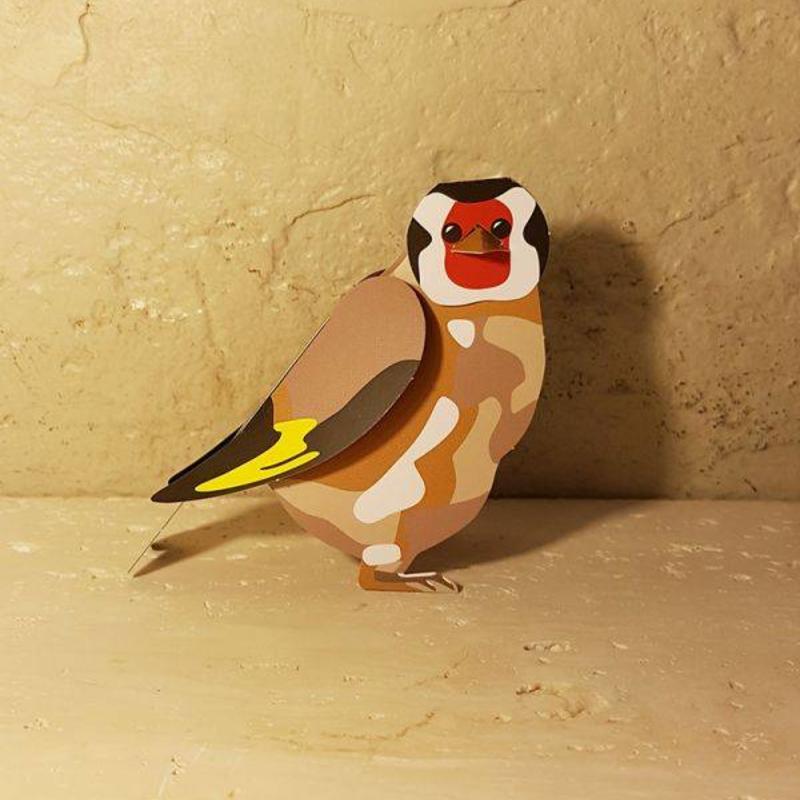 Goldfinch
The puttertje is a painting by the Dutch painter Carel Fabritius from 1654. It is 33.5 by 22.8 centimeters, oil on panel and belongs since 1896 to the collection of the Mauritshuis in The Hague. It is a portrait of a putter or goldfinch. The painting was used as a cover for the book The puttertje by the American writer Donna Tartt (Pulitzerprijs 2014) and also plays a major role in the book itself.
Read more
Read less