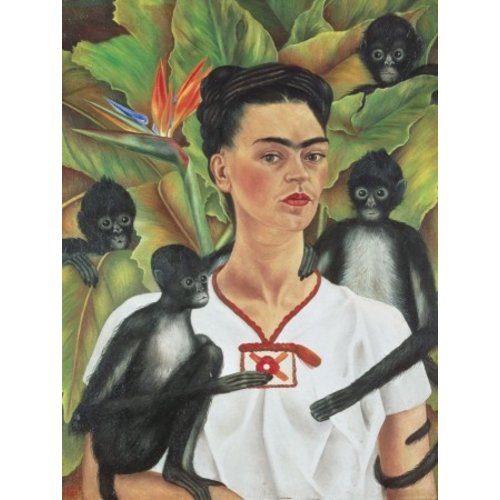 Frida Kahlo puzzle
In this self-portrait, the background is a tropical plant and that is a common theme that Frida liked to use. She posed in an academic setting.
Puzzle Frida Kahlo self-portrait with Hummingbird
One of Frida Kahlo's fascinating self-portraits. It is surrounded by insects and animals, the scene of a lush, dense jungle. Kahlo is situated in a tradition of rebellion against colonial powers and domination.